Abu Dhabi Crown Prince meets Bahrain's Prince Salman bin Hamad to discuss development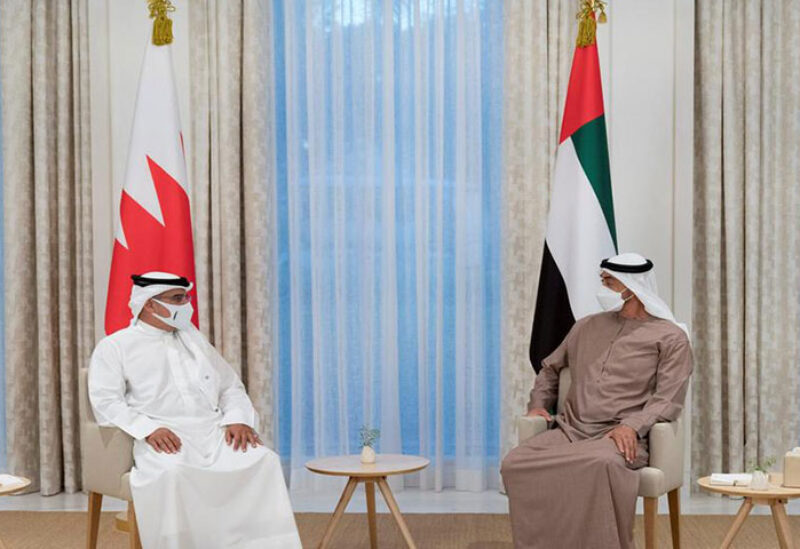 Bahrain's Crown Prince Salman bin Hamad was received by Sheikh Mohamed bin Zayed, Crown Prince of Abu Dhabi and Deputy Supreme Commander of the Armed Forces, and Sheikh Saif bin Zayed, Deputy Prime Minister and Minister of Interior, after arriving to the UAE on Tuesday morning.
The leaders exchanged Eid Al Fitr greetings and discussed developments in the region, in a meeting at Al Shati Palace.
They also discussed relations between the two nations, as well as international developments and related challenges being faced by the Middle East.
Bahrain's Sheikh Rashid bin Abdullah, Minister of Interior, and Sheikh Salman bin Khalifa, Minister of Finance and National Economy, also attended the meeting.
Earlier in the week, Sheikh Mohamed bin Zayed welcomed Lt Gen Abdel Fattah Al Burhan, head of Sudan's Sovereignty Council, who was on a working visit to the Emirates.
The leaders exchanged views on regional and international issues, especially developments in the Horn of Africa.