After Kim-Putin meet, train traffic between North Korea and Russia spikes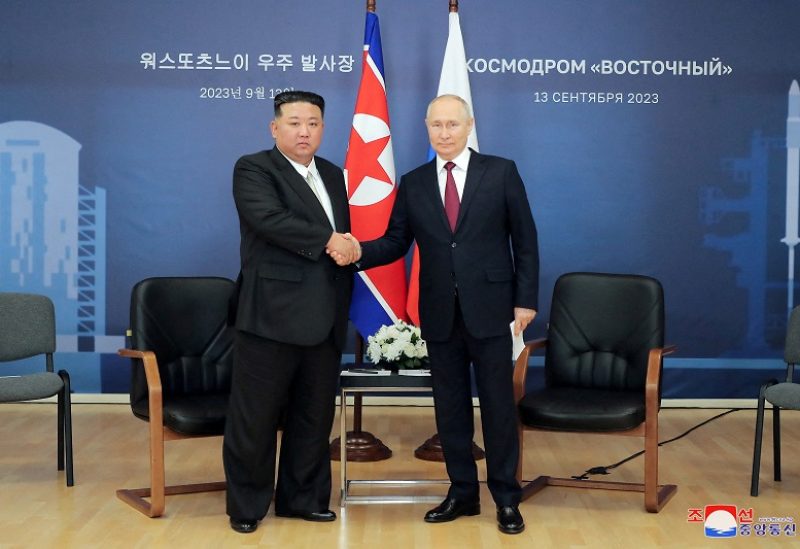 A recent report by Washington-based analysts at Beyond Parallel reveals a significant increase in train traffic between North Korea and Russia following a recent summit between Kim Jong Un and Vladimir Putin. This surge in train activity suggests a "likely" transfer of arms between the two countries.
High-resolution satellite imagery reveals at least 70 freight cars at North Korea's border Tumangang Rail Facility, the group said Friday, a number described as "unprecedented" even when compared to pre-Covid levels.
No more than 20 cars had been seen in the railyard over the previous five years, the report said.
The flurry of activity "likely indicates North Korea's supply of arms and munitions to Russia", the report concludes, while adding that tarps covering the shipping containers made it impossible to "conclusively identify" their contents.
The analysis comes a day after CBS News cited an unnamed US official as saying North Korea had begun transferring artillery to Russia for use in its war in Ukraine.
Last month's face-to-face meeting between Putin and Kim sparked widespread concern among Kyiv's allies over the possibility of a potential arms deal.
North Korea, which the US has previously accused of supplying shells to Russia's Wagner Group, is a mass producer of conventional weaponry and is known to be sitting on large stocks of Soviet-era war material — albeit in unknown condition.
Russia has ramped up production of shells this year to a forecast 2.5 million, but analysts have suggested that could fall short of its needs on the battlefield. Moscow's forces are firing about 60,000 rounds per day, according to Ukrainian figures.