Al-Jaber, Lenderking discuss Houthi intransigence, port attacks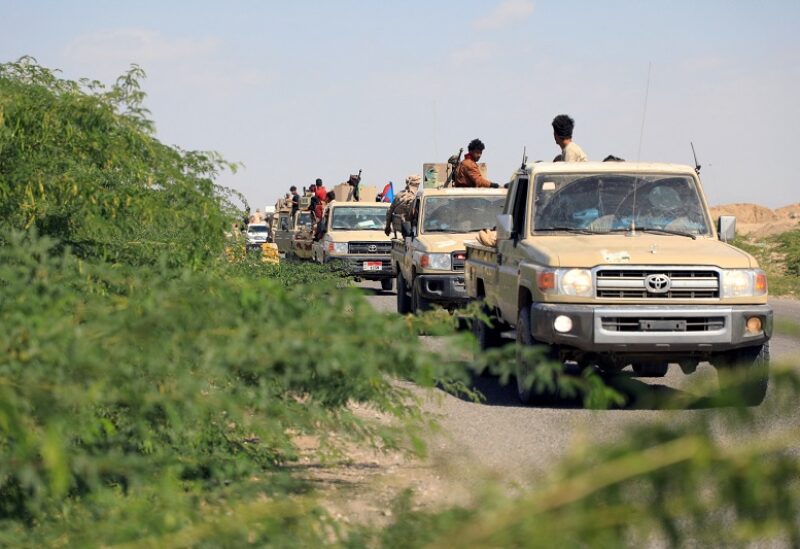 The US Special Envoy for Yemen, Tim Lenderking, reviewed the latest developments with the Saudi Ambassador to Yemen Mohammed Al-Jaber, pushing on relentless regional action to back the UN envoy's efforts to renew the truce in the war-torn nation.
The US diplomat's discussions with Al-Jaber follow talks he had held with Omani officials in Muscat.
Al-Jaber explained to Lenderking that the problem remains in the Houthi militias' inflexibility and their rejection of the UN envoy's proposals for extending the truce which would improve the lives of Yemenis.
On top of their rejection of ceasefire proposals, Houthis have insisted on carrying out terrorist attacks against ports, civilian economic infrastructure, and international energy and navigation routes.
In a statement on Twitter, Al-Jaber explained that he and Lenderking had reviewed Saudi and US backing of peace efforts in Yemen and alleviating the suffering of the Yemenis.
The two officials also discussed support for the efforts of the UN envoy to Yemen and their proposal to extend the armistice to reach a comprehensive political solution in Yemen and start the country's development and reconstruction process.
US-Saudi discussions come at a time when the Iran-backed Houthi militias continue to warn that they would carry out more attacks.
The armed group has also escalated its attacks on Marib and Taiz.
Meanwhile, the internationally recognized Yemeni government confirmed that it is continuing to take measures to punish Houthi leaders and entities that support them
The government reaffirmed that its punishment of Houthis, which it designated as a terrorist group, will not negatively affect humanitarian work.
Speaking at a meeting on the sidelines of the Mediterranean Dialogues forum in Rome, Italy, Yemen's Foreign minister Ahmed Awad Bin Mubarak said that Houthi using Iran-made drones to attack Yemen's economic infrastructure and oil ports presents a threat to regional peace and security.
Mubarak added that the attacks also challenge ongoing peacemaking efforts in Yemen.
He stressed that the government "is continuing to take deterrent measures to protect the capabilities of the Yemeni people, commensurate with the National Defense Council's classification of the Houthi militia as a terrorist organization."
Mubarak stressed, during a meeting with his country's ambassadors to Europe, the need for the international community to adopt a supportive stance for the Council's decision to blacklist Houthis and to reject the group's terrorist attacks on Yemeni oil ports.