Albanian opposition leader punched in face as he marches to protest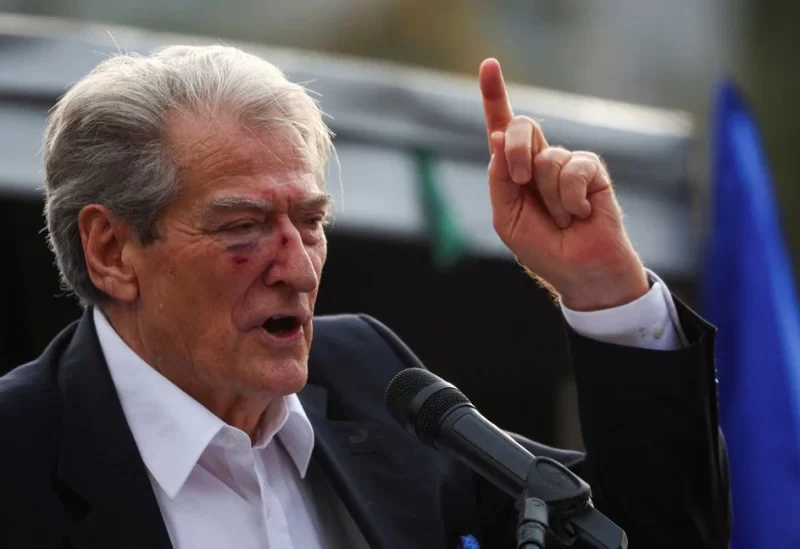 Sali Berisha, the leader of the Albanian opposition, was attacked in the face by a male bystander on Tuesday as he led a group of his party's followers to the center of Tirana for anti-government demonstrations occurring concurrently with an EU conference in the city.
As leaders of European Union member states attend Albania's first EU-Balkans conference, thousands of opposition supporters have gathered in Tirana to criticize Prime Minister Edi Rama's administration and call for early elections.
As Berisha, who leads the center-right Democratic Party, walked in front of his supporters waving Albanian and EU flags, a man approached him and punched him in the face.
Berisha had blood on his face, but he later addressed protesters in the main square as police in anti-riot gear looked on.
The attacker was beaten by Berisha supporters and arrested by the police.
Police said the attacker had a history of violence and criminal background. The attack was condemned by Prime Minister Edi Rama.
Berisha, a former president and prime minister, is banned from entering the United States over alleged corruption. He denies the charges.