Algeria Promotes Female General on Independence Day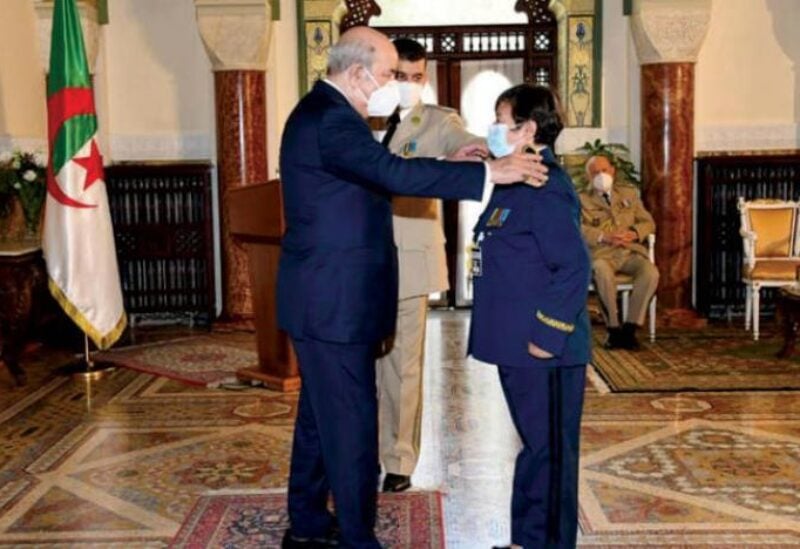 Algerian President Abdelmadjid Tebboune promoted female colonel Sourieh Issawi to general, during a ceremony commemorating the 59th anniversary of Independence Day at the presidential palace.
Issawi is the second female military officer to be promoted to this rank after Fatima Boudouani in 2017.
Tebboune, who serves as the defense minister, also promoted 11 brigadiers to the rank of major general in the presence of Chief of Staff Lieutenant-General Said Chanegriha.
Addressing Tebboune, Chanegriha said that the independence anniversary is an occasion for promoting military personnel and decorating them with awards, in gratitude and appreciation for their efforts. He also noted that the celebration is an appreciation for their service in the national army, in the light of the new Algeria.
Chanegriha highlighted that the celebration established the meaning of victory and a proud moment to commemorate the glories and heroism of the first generation of November, the month during which the war of liberation was launched in 1954.
This occasion is an "opportunity to learn lessons and highlight the noble values of our identity and our glorious march, values to which we must all be attached," said Chanegriha.
He expressed his appreciation for the heroes who protected the country, calling on Algerians to learn lessons from their values and sacrifices and continue to work on embodying them.