Algeria says Niger accepts its mediation in resolving political crisis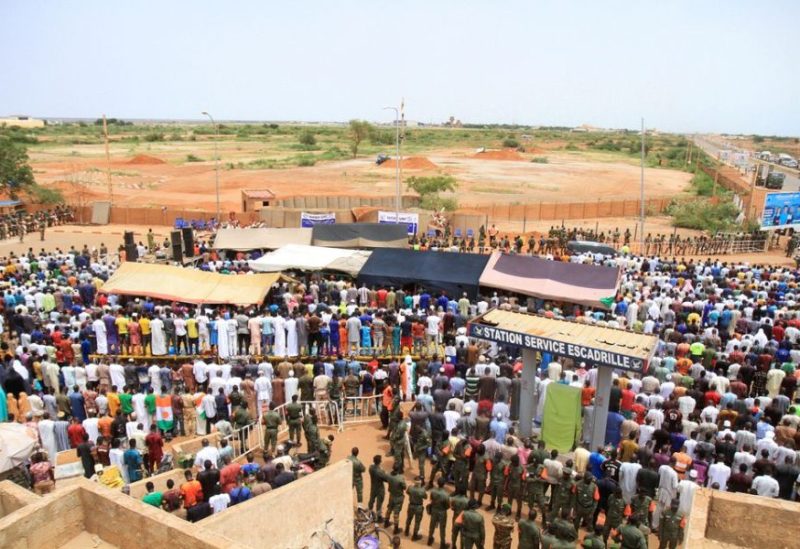 Niger has accepted an Algerian offer to mediate in its political crisis, Algeria's foreign ministry said on Monday, five weeks after the North African country proposed a six-month transition process led by a civilian.
Algeria received Niger's official notification of its acceptance of President Abdelmadjid Tebboune's mediation initiative, the ministry said in a statement read out on national television.
There was no immediate comment from Niger's ruling junta. Algeria has repeatedly warned against any military response to the crisis in neighboring Niger, where the presidential guard seized power and established a junta in July, saying it wanted a three-year transition process.
In late August, Algerian Foreign Minister Ahmed Attaf said Algeria had spoken several times to Niger's military leaders and proposed an initiative to return the country to normal constitutional order.
It said it would propose guarantees for all sides in the crisis and host a conference on development in the Sahel region, without elaborating.
Nigerian President Bola Tinubu said last month he was seeking to re-establish constitutional order and address political and economic problems in Niger and welcomed any support for that process.
Tinubu is the chairman of the main West African bloc ECOWAS, which has been trying to negotiate with the Niger military junta. ECOWAS has said it is ready to deploy troops if diplomatic efforts to restore order were unsuccessful.