Amid repatriation attempts, OIC chief visits Rohingya in Bangladeshi camps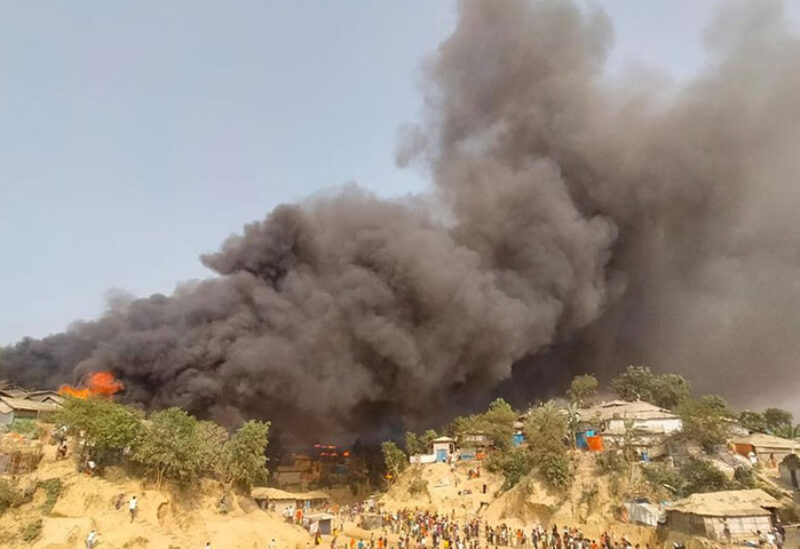 According to official and local sources, the head of the Organization of Islamic Cooperation (OIC) visited the Rohingya refugee camps in Cox's Bazar, a southern border district of Bangladesh, on Monday. The purpose of the visit was to evaluate the living conditions of the persecuted Rohingya community.
The secretary general of the world's biggest Islamic platform, Hissein Brahim Taha, exchanged views with the Rohingya refugees at Ukhia camp in Cox's Bazar, saying the organization is always active in protecting the interests of the persecuted Rohingya.
"OIC wants a permanent solution to the Rohingya crisis and is working through diplomatic channels for a safe, dignified, and sustainable repatriation of the Rohingya to their home country (Myanmar's Rakhine State)," Rohingya community leader Tozibur Rahman told local media, quoting the OIC secretary general as saying after the meeting.
Taha said the OIC is supporting a genocide case against Myanmar's military Junta filed by the African Muslim state of Gambia before the world's top court, the International Court of Justice (ICJ).
In November 2019, Gambia filed a case before the ICJ alleging that Myanmar's atrocities against the Rohingya in Rakhine State violate various provisions of the Genocide Convention.
Since Aug. 25, 2017, nearly 24,000 Rohingya Muslims have been killed by Myanmar's state forces, according to a report by the Ontario International Development Agency (OIDA).
During the meeting, Rohingya community leaders urged the OIC to put due pressure on the Myanmar government for restoring their citizenship rights and punishing those responsible for genocide against the Rohingya community.