Anti-war protest hits US Congress hearing as Biden officials seek aid for Israel, Ukraine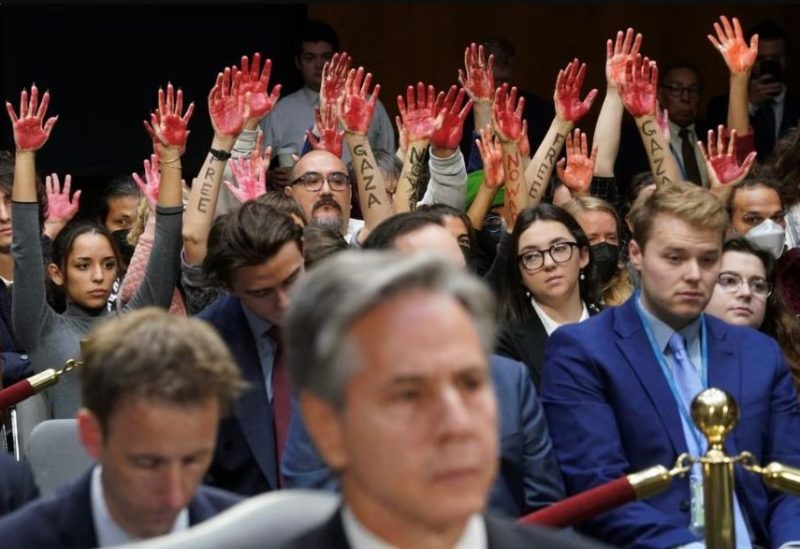 During a congressional hearing on Tuesday that was frequently stopped by protesters criticizing American officials for supporting what they called "genocide" against Palestinians in Gaza, two of President Joe Biden's top advisers lobbied lawmakers to give Israel billions more money.
Biden's request for $106 billion to support ambitious plans for Ukraine, Israel, and U.S. border security was discussed in testimony given to the Senate Appropriations Committee by Secretary of State Antony Blinken and Secretary of Defense Lloyd Austin.
Arguing that supporting U.S. partners is vital to national security, Biden requested $61.4 billion for Ukraine, about half of which would be spent in the United States to replenish weapons stocks drained by previous support for Kyiv.
Biden also asked for $14.3 billion for Israel, $9 billion for humanitarian relief — including for Israel and Gaza — $13.6 billion for U.S. border security, $4 billion in military assistance and government financing to counter China's regional efforts in Asia.