Arctic blast grips U.S. Northeast, bringing frostbite-threatening temperatures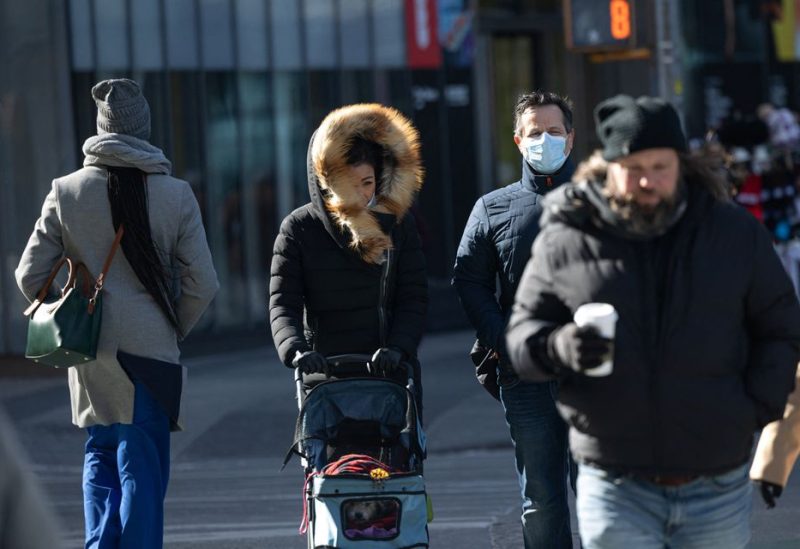 In the U.S. Northeast on Friday, a strong arctic blast pushed temperatures dangerously low across the region, including Mount Washington in New Hampshire, where the wind chill plunged to 105 degrees below zero Fahrenheit (-79 degrees Celsius), according to forecasters.
All six New England states — Massachusetts, Connecticut, Rhode Island, New Hampshire, Vermont, and Maine — which together have a population of around 16 million, as well as the majority of New York state, were issued wind-child warnings.
The National Weather Service (NWS) said the deep freeze would be relatively short-lived, but the combination of numbing cold and biting winds gripping the Northeast would pose life-threatening conditions well into Saturday.
Schools in Boston and Worcester, Massachusetts, New England's two largest cities, were among those closed on Friday over concerns about the risk of hypothermia and frostbite for children walking to school or waiting for buses.
Boston Mayor Michelle Wu declared a state of emergency through Sunday and opened warming centers to help the city's 650,000-plus residents cope with what the NWS has warned was shaping up to be a "once-in-a-generation" cold front.
The bitter cold forced a rare closing of a floating museum that presents a daily re-enactment of the 1773 Boston Tea Party, when a band of colonists disguised as Native Americans tossed crates of tea taxed by the king into Boston Harbor in protest.