Armenia denies Azerbaijan's charge its troops opened fire as tensions flare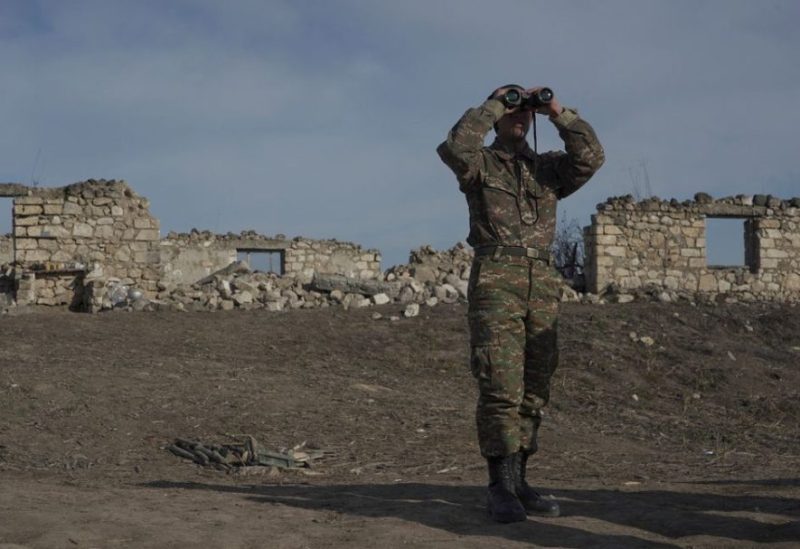 Azerbaijan said on Saturday that Armenian forces had fired on its troops overnight, and that Azerbaijan army units took "retaliatory measures", in an incident denied by Armenia.
The claim and counterclaim came against the background of rising tensions between the two countries, which have fought two wars over the Armenian-populated enclave of Nagorno-Karabakh in the past three decades, and a flurry of calls to foreign leaders by Armenian Prime Minister Nikol Pashinyan.
Azerbaijan's defence ministry said Armenian units opened small arms fire on Azerbaijani soldiers in Sadarak in the north of Nakhchivan, an exclave of Azerbaijan that borders Armenia, Turkey and Iran.
The ministry's statement did not say if there had been any casualties. Armenia's defence ministry denied that its forces had opened fire on Azerbaijani positions.
The Armenian government and state media said Armenian Prime Minister Nikol Pashinyan held phone conversations on Saturday with the leaders of France, Germany, neighbouring Iran and Georgia, and with U.S. Secretary of State Antony Blinken. Azerbaijan said its foreign minister discussed the situation with a senior U.S. State Department official, Yuri Kim.
The Armenian government said Pashinyan told Blinken and President Ebrahim Raisi of Iran, Armenia's traditional ally, that tensions were rising on the border and Azerbaijan was concentrating troops around Karabakh. Baku has denied this.
The government said Pashinyan told Blinken and Raisi he was ready to hold an urgent meeting with Azerbaijani President Ilham Aliyev to defuse tensions. State news agency Armenpress said Pashinyan had similar conversations with French President Emmanuel Macron and German Chancellor Olaf Scholz.