Armenia says it is ready to make peace but Azerbaijan says process undermined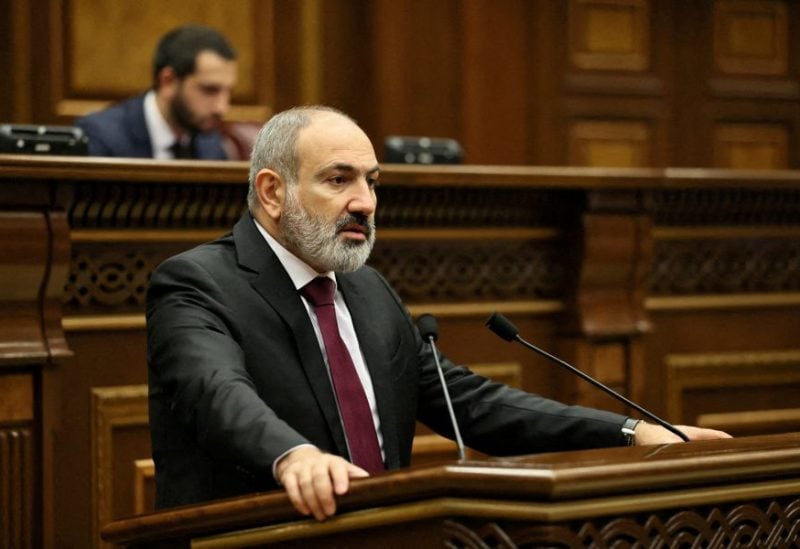 Nikol Pashinyan, the prime minister of Armenia, declared on Tuesday that he was prepared to sign a peace agreement with Azerbaijan by the end of the year, despite Baku's accusations that Yerevan was obstructing the process of their relations normalizing.
Pashinyan reportedly told the European Parliament in Strasbourg that Armenia was prepared to put an end to the more than three decades of hostilities and ensure the safety of ethnic Azeris in Armenia, according to the state-run TASS news agency in Russia.
But in a statement later on, Azerbaijan's Foreign Ministry accused Pashinyan of undermining the peace process with "aggressive rhetoric". It said Armenia as a country had a reputation for "blunt falsification of facts and history".
The two countries have in recent weeks stated their willingness to sign a treaty to end decades of intermittent conflict over Nagorno-Karabakh, a breakaway region that Azerbaijan recaptured last month, prompting most of its population of some 120,000 ethnic Armenians to flee to Armenia.
Armenia describes the Karabakh Armenians' flight as ethnic cleansing driven by the threat of violence after a nine-month blockade of essential supplies, the latest chapter in a conflict between Christian Armenians and Turkic Muslim Azeris that goes back more than a century.
Azerbaijan says the Karabakh Armenian civilians were welcome to stay and be integrated in Azerbaijani society, but left voluntarily.