As Gaza death toll rises, bodies are stored in ice cream trucks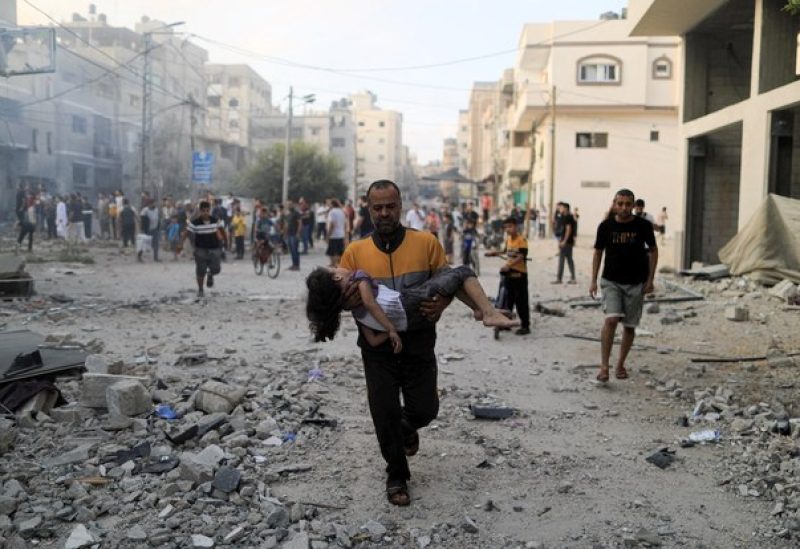 Health officials in the Hamas-run Gaza Strip have resorted to storing the bodies of Palestinians killed by Israeli air strikes in ice cream freezer trucks because moving them to hospitals is too risky and cemeteries are short of space.
Israel has unleashed the fiercest bombardment on the Gaza Strip to hit back at the Palestinian militant group Hamas after it carried out the deadliest attack on Israel for decades.
"The hospital morgue can only take 10 bodies, so we have brought in ice cream freezers from the ice cream factories in order to store the huge numbers of martyrs," said Dr. Yasser Ali of the Shuhada Al-Aqsa hospital in Deir Al-Balah.
The freezer trucks, whose sides still show advertising images of smiling children enjoying ice cream cones, are normally used to make deliveries to supermarkets. Now they are makeshift morgues for victims of the devastating war between Hamas and the Israeli army.
The Israeli military said on Sunday it would still allow Gazans to evacuate south ahead of an expected ground assault in retaliation for the attacks by eight days ago by Hamas gunmen, who killed 1,300 people in Israel.
Authorities in Gaza said Israeli air strikes had killed more than 2,300 people, a quarter of them children, with nearly 10,000 wounded so far. Hospitals are running short of supplies and struggling to cope with growing numbers of wounded.