Assad receives an invitation to attend the upcoming Arab League Summit in Jeddah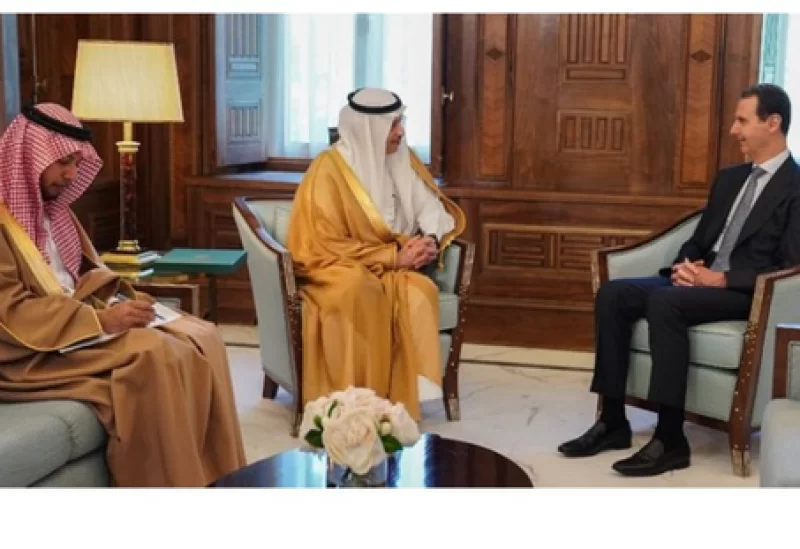 Syrian president Bashar al-Assad received  an invitation from Custodian of the Two Holy Mosques, King Salman bin Abdulaziz Al Saud, King of the brotherly Kingdom of Saudi Arabia, to participate in the thirty-second session of the Arab League Council meeting at the summit level, which will be held in Jeddah on May 19 .
The invitation was conveyed to His Excellency by Ambassador Nayef Al-Sudairi, Saudi Ambassador to Jordan.
President Al-Assad conveyed his greetings and thanks to the Custodian of the Two Holy Mosques for the invitation, stressing that the upcoming Arab summit in Saudi Arabia will enhance joint Arab action to achieve the aspirations of the Arab peoples.