At least 40 Indian workers trapped in a tunnel collapse, rescue worker says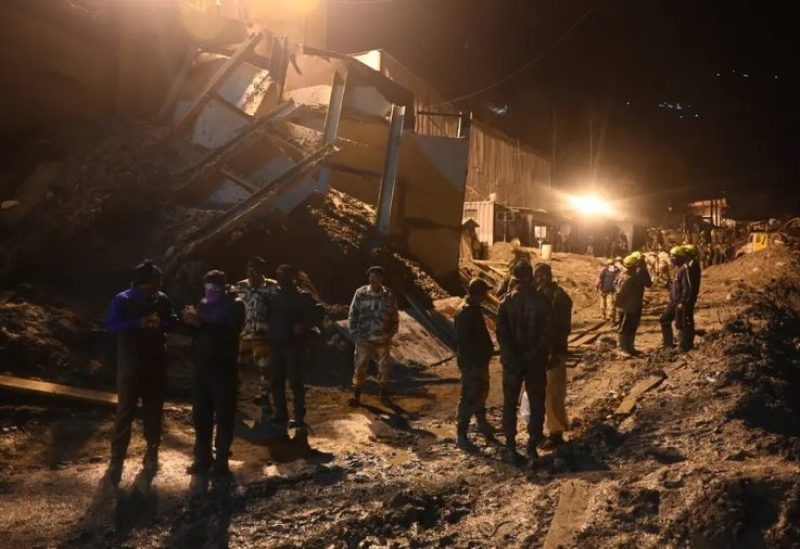 At least 40 construction workers were trapped Sunday after the road tunnel they were building collapsed in northern India, with rescuers scrambling to reach them beneath piles of debris.
The collapse occurred early Sunday morning in the Himalayan state of Uttarakhand when a group of workers were moving out and replacement workers were going in.
"About 200 meters (218 yards) of the tunnel have collapsed," Durgesh Rathodi, a state disaster response official, told AFP from the site.
"About 40 to 41 workers are trapped inside. Oxygen is being supplied through the debris, but more rubble is coming down as rescuers try to remove the obstruction."
The 4.5-kilometre (2.7 mile) long tunnel is being constructed between Silkyara and Dandalgaon to connect two of the holiest Hindu shrines of Uttarkashi and Yamnotri.
Photographs released by the government rescue teams showed huge piles of concrete blocking the wide tunnel, with twisted metal bars on its broken roof poking down in front of the rubble.
"Pray to god that those workers trapped inside the tunnel are brought out safely," Uttarakhand chief minister Pushkar Singh Dhami wrote on social media platform X.
Accidents on large infrastructure construction sites are common in India.