At least 630 dead as powerful earthquake hits Morocco near Marrekesh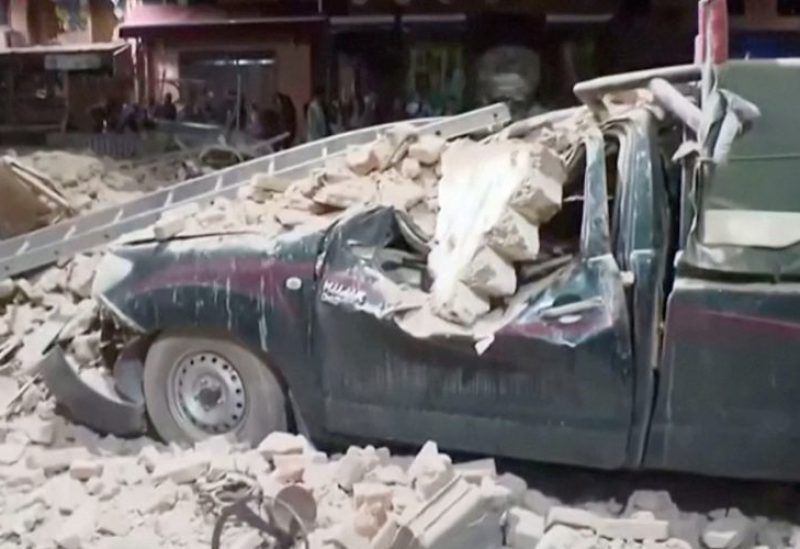 A 6.8-magnitude earthquake has hit Morocco killing at least 630 people, injuring more than 320, damaging buildings, and sending terrified residents fleeing their homes into the streets for safety.
Morocco's state television reported the doubling of the death toll Saturday morning from overnight, citing the ministry of the interior. Of those injured, 51 were in a critical condition.
Residents of Marrakech, the nearest big city to the epicentre, said some buildings collapsed in the old city, a UNESCO World Heritage site. Local television showed images of a fallen mosque minaret with rubble lying on smashed cars.
The earthquake hit shortly after 11pm local time (22:00 GMT) on Friday evening, according to the United States Geological Survey (USGS).
The USGS estimates the epicentre of the quake occurred in the Atlas Mountains, some 75km (44 miles) from Marrakesh, the fourth largest city in the country.
Eid Al Tarzi, a professor of seismology in Jordan, told Al Jazeera "hundreds of aftershocks could happen".
"People will need to stay away from the buildings that are not strong because they are prone to collapse. We expect the aftershocks could continue for three to four weeks," he said.
Local media reported roads leading to the mountain region around the epicentre were jammed with vehicles and blocked with collapsed rocks, slowing rescue efforts.
Abderrahim Ait Daoud, the head of a town in the area, told the Moroccan news site 2M that several homes nearby had partly or totally collapsed, and electricity and roads were cut off in some places.