At least one person killed in Dutch train crash, many seriously injured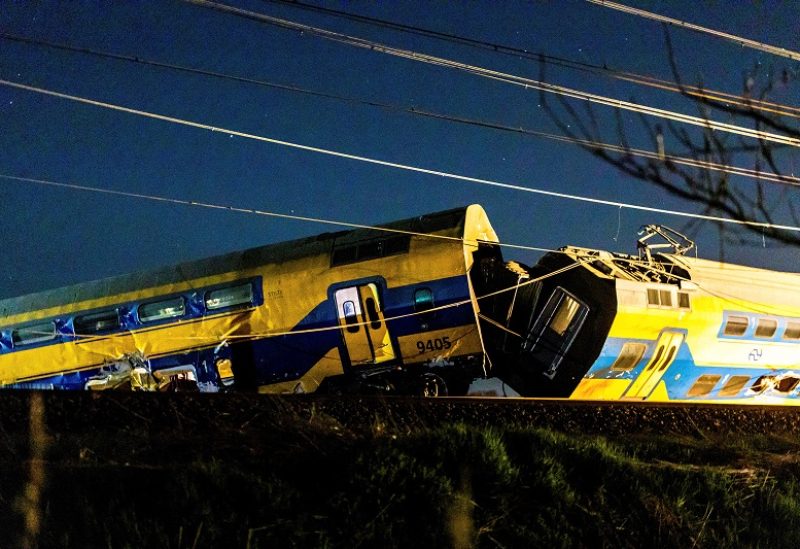 A high-speed passenger train derailed in southwest Netherlands early Tuesday, and led to the death of at least one person and the injury of over twenty persons, news agencies reported citing emergency services.
The Hollands Midden emergency services said: "One person has died and at least 30 people have been injured. Eleven people are being housed in homes of local residents, while the seriously injured are taken to hospital."
The crash took place around 3:25am (0125 GMT), near the village of Voorschoten, between The Hague and Amsterdam.
The emergency services also said that the rescue teams were seen ferrying away the injured in the pre-dawn darkness at the scene of the accident.
A fire department spokesman told Dutch radio that 19 people were rushed to the hospital and some were being treated on the crash site.
ANP news agency said that the front carriage of the night train from Leiden city to The Hague derailed and ploughed into a field after the accident. It further mentioned that the second carriage was on its side and a fire broke out in the rear carriage but was later extinguished.
So far, there's no confirmation of the main cause of the crash. Some reports claimed that it derailed after slamming into construction equipment.
Some reports claimed that the passenger train had collided with a freight train. Dutch Railways (NS) spokesman Erik Kroeze said a freight train was involved in the accident but could not give details.