Bakhmut-area clashes continue, Ukraine's military says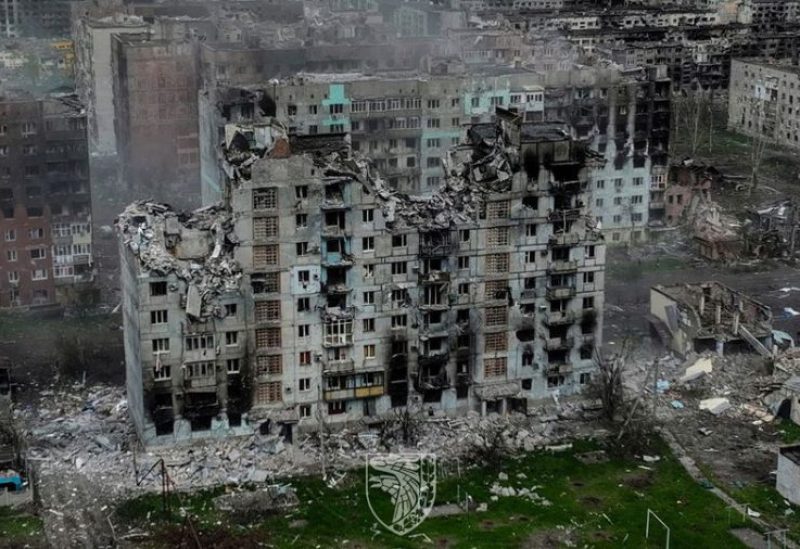 Clashes continue in the vicinity of the ruined city of Bakhmut in eastern Ukraine, and Moscow is still suffering "significant losses" despite a recent relative ease in combat operations, Kyiv's armed forces warned on Sunday.
Russia declared late last month that it had seized Bakhmut after what had been the war's longest and bloodiest fight, but Ukraine maintains its soldiers still have a tiny presence in the city and disputes that Moscow has complete control.
Ukraine's top military command said in its daily report on Sunday that Russian forces had carried out two unsuccessful operations around Bakhmut and launched a number of air strikes and artillery shelling on nearby villages.
It said some 23 combat clashes had taken place over the past 24 hours in the Donetsk region, where Bakhmut is located, and in neighboring Luhansk. Russia claims to have annexed both regions from Ukraine, along with three others, including Crimea.
"The enemy continues to suffer significant losses in the Bakhmut direction," the commander of Ukraine's ground forces, Oleksandr Syrskyi, said on the Telegram messaging app on Saturday after visiting troops in the area. "Defense forces continue to fight. We will win."