Barrage of Israeli rockets continue on Gaza Strip for sixth consecutive day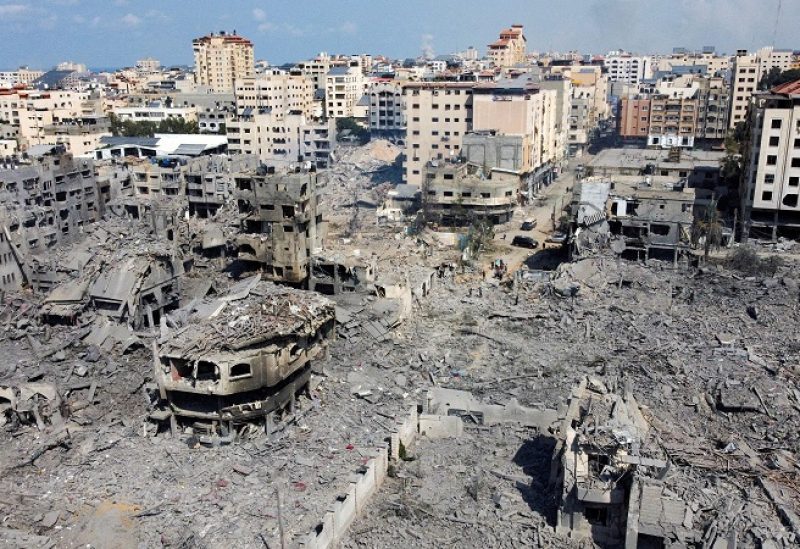 For the sixth consecutive day of conflict, a relentless series of Israeli rockets struck the Gaza Strip, resulting in the destruction of entire neighborhoods and the loss of lives of numerous Gazan residents, as reported by Al Arabiya on Thursday.
In the early hours of Thursday morning, the Israeli army announced it had launched "a large-scale strike" on the besieged city in an attempt to back militant group Hamas into a corner following an unprecedented incursion by the group on Saturday.
The Palestinian health ministry had announced on Thursday that the death toll in its territories has risen to at least 1,200, with over 5,600 injuries. At least 1,200 Israelis have died and more than 2,700 people were injured, the Israeli military said.
About 340,000 people in Gaza were left with nowhere no to go as a result of Israel's continuous bombardment of the city, according to the United Nations.
"Mass displacement across the Gaza Strip continues," the UN humanitarian agency OCHA said in a statement sent on Thursday.
Israel enforced a "complete siege" of the Palestinian territory, preventing food and fuel from reaching the impoverished city.
The densely populated enclave is home to 2.3 million people, most of whom are children. About 80 percent of Gazans had been living in poverty before the latest Israeli violence.