Bayram inspects Siblin hospital amid worker's protest against dire living conditions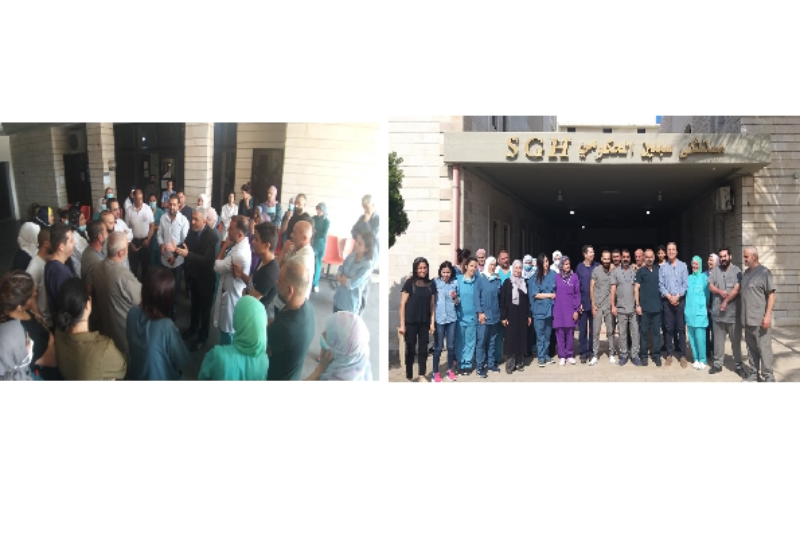 The Siblin Governmental Hospital's employees have been staging a sit-in for three days straight in protest against the dire living and financial conditions brought on by the Lebanese pound's depreciation against the absurd rise in the USD black market exchange rate, according to caretaker labor minister Mustafa Bayram, who visited the facility on Wednesday. The government's reluctance to provide the promised financial help has sparked protests among the hospital's staff as well.
For his part, Minister Bayram affirmed his solidarity with the hospital's protesters, pledging to keep following up on their situation with Prime Minister Najib Mikati, the ministries of health and finance, and all those concerned, "to keep this edifice steadfast amid these difficult economic and financial conditions that afflict the country." He also lauded the important role that the hospital played in the region.