Beijing, Shenzhen loosen more COVID curbs as China fine-tunes policy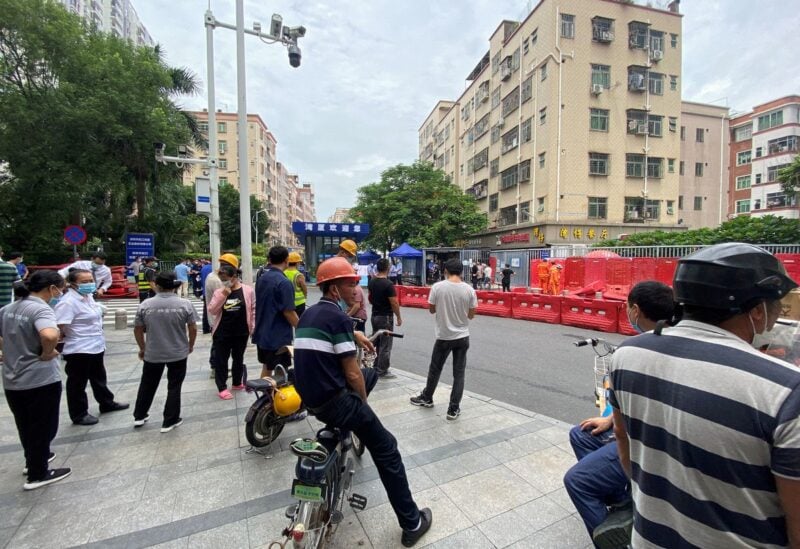 As a softening of China's virus bans gained momentum on Saturday, residents of Beijing applauded the removal of COVID-19 testing booths and Shenzhen announced it would no longer require commuters to produce test results in order to travel.
Even though the number of cases per day is almost at an all-time high, some cities are taking action to relax COVID testing requirements and quarantine laws as China looks to target its zero-COVID policy in the face of a severe economic slowdown and mounting public resentment that has reached a boiling point.
The southern city of Shenzhen announced it would no longer require people to show a negative COVID test result to use public transport or enter parks, following similar moves by Chengdu and Tianjin.
Many testing booths in Beijing have been shut, as the capital stops demanding negative test results as a condition to enter places such as supermarkets and prepares to do so for subways from Monday. Many other venues, including offices, still require testing.
A video showing workers in Beijing removing a testing booth by crane onto a truck went viral on Chinese social media on Friday.
"This should have been taken away earlier," said one commentator. "Banished to history," said another.
Reuters could not immediately verify the authenticity of the footage. At some of the remaining booths, however, residents grumbled about hour-long queues for the tests due to the closures.