Berri discusses with Ambassadors of Georgia and China general situation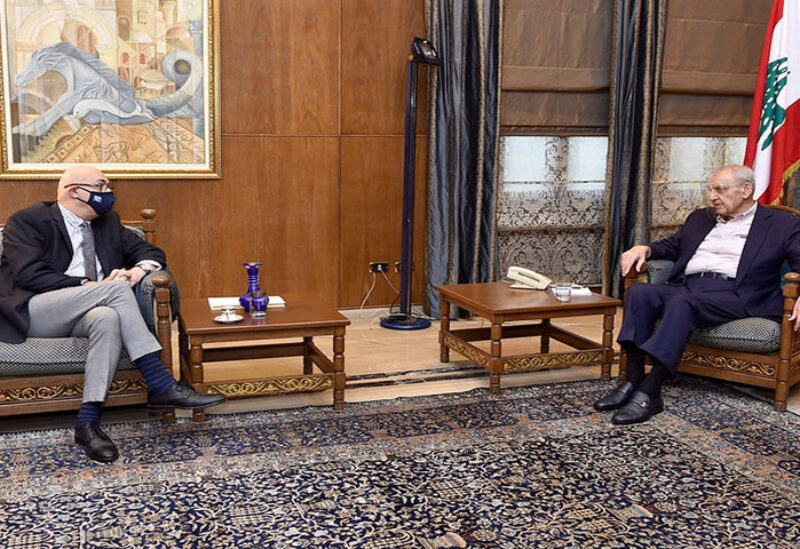 Parliament Speaker, Nabih Berri, welcomed at his Ain El-Tineh residence on Monday the Ambassador of Georgia to Lebanon, Zaza Kandelaki, with whom he discussed the general situation in Lebanon and the region, in addition to the bilateral relations between the two countries.
Speaker Berri also met with Chinese Ambassador to Lebanon, Wang Kejian, who came on a farewell visit upon the end of his diplomatic mission in the country.
The outgoing Ambassador hailed the efforts undertaken by Speaker Berri and the Parliament in bolstering and developing parliamentary cooperation between Lebanon and China.