Biden, Brazil's Lula to launch initiative focused on workers' rights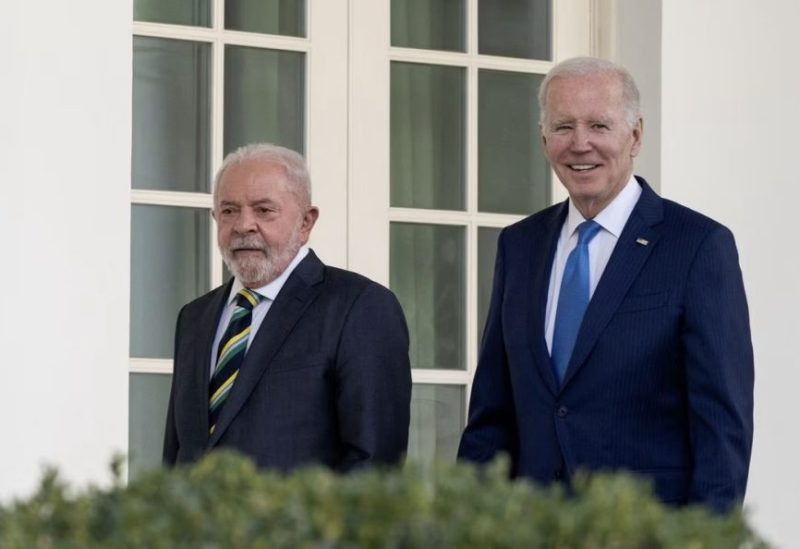 U.S. President Joe Biden and Brazilian President Luiz Inacio Lula da Silva will launch an initiative on Wednesday to advance the rights of working people, a main focal point for both leaders, senior U.S. officials said.
The U.S.-Brazil Partnership for Workers' Rights will be bilateral to start, but other countries and organizations will be encouraged to join, senior Biden administration officials said, without naming other possible participants.
Biden and Lula will make an announcement when they have their second in-person meeting on Wednesday while in New York for the annual high-level United Nations General Assembly.
When Lula visited Biden at the White House in February, both leaders focused heavily on the climate crisis and pledged to accelerate measures to protect the Amazon, as well as the need to fight for and advance democratic values.
"This partnership for workers' rights is another area where there's a clear affinity and complement between the United States and Brazil, but also between our two presidents," one of the officials said, adding that both Biden and Lula shared "a common vision for equitable, inclusive economic growth" and a deep commitment to workers' rights.
Top issues to be addressed include child labor, the impact on workers of the clean energy and digital economic transitions, the gig economy, and workplace discrimination against women, LGBTQ+ people and racial and ethnic minorities, a second official said.