Biden names a new White House counsel as he seeks reelection and faces congressional probes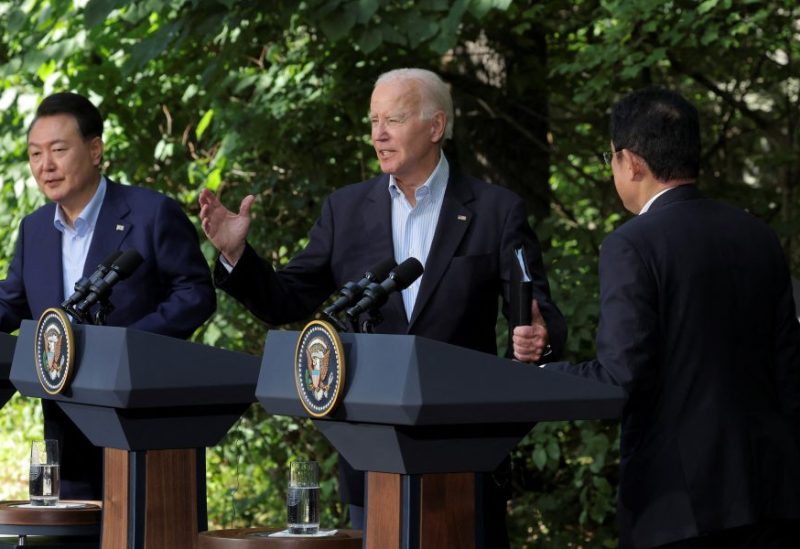 On Tuesday, President Joe Biden revealed that Ed Siskel, a former attorney from the Obama administration who played a role in formulating the response to congressional inquiries regarding the 2012 Benghazi attack that resulted in the deaths of four Americans, including the US ambassador, will assume the position of White House counsel.
Siskel, who'll begin in September, takes over during a critical time at the White House, when Biden is vying for reelection and congressional and judicial investigations into his administration and family are swirling. House Republicans are also talking about opening an impeachment inquiry into the Democratic president.
"Ed Siskel's many years of experience in public service and a career defending the rule of law make him the perfect choice to serve as my next White House Counsel," Biden said in a statement.
Biden's personal attorney remains Bob Bauer, who represents the president in his personal capacity, most notably in matters related to the classified documents found in his office and his home in Wilmington, Delaware.
The White House counsel's job is to advise on legal and policy questions related to the presidency. The office is the primary White House contact for the Justice Department, and it handles presidential pardons, works on judicial appointments and reviews legislation. The office also helps investigate and manage congressional investigations into the administration and lawsuits against the president when he is sued in his official capacity.
This year will be a thorny one: House Speaker Kevin McCarthy, R-Calif., is facing pressure to impeach Biden over unproven claims of financial misconduct, Biden's son Hunter is under federal investigation, and former President Donald Trump has been charged with federal and state crimes as he seeks the 2024 Republican presidential nomination. Plus, GOP lawmakers are probing the Biden administration's chaotic withdrawal from Afghanistan.
Siskel replaces Stuart Delery, who spent nearly three years in the job. Delery joined Biden's transition legal team after Biden defeated the incumbent Trump in November 2020. Delery served as deputy counsel before he was elevated to the top job last summer after Biden's first counsel, Dana Remus, left the White House.
Under the Obama administration, Siskel oversaw the White House legal response to congressional oversight and the rollout of the Affordable Care Act. Siskel, a Chicago native and the nephew of movie critic Gene Siskel, served for two years as the top lawyer in Chicago under Mayor Rahm Emanuel and is a former assistant US attorney in Illinois. He also clerked for Justice John Paul Stevens on the US Supreme Court.