Biden, Netanyahu discuss potential for tactical pauses in Gaza strikes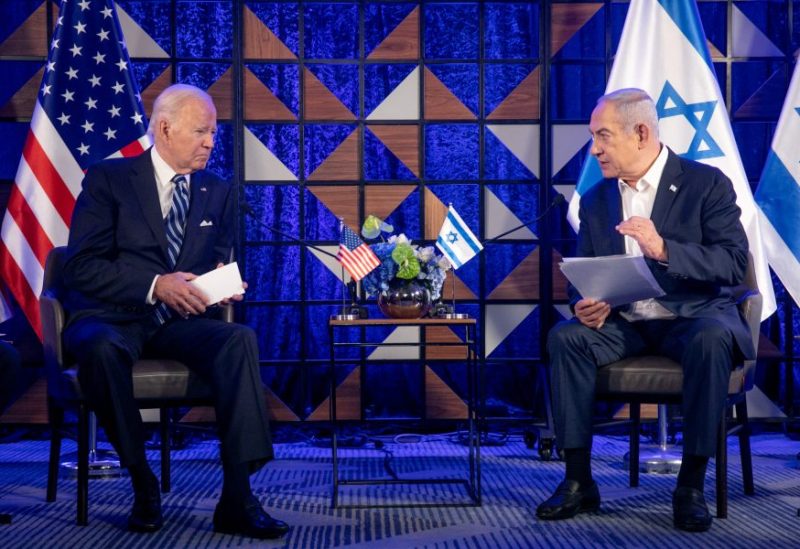 During their discussions on Monday, US President Joe Biden and Israeli Prime Minister Benjamin Netanyahu explored the possibility of implementing temporary halts in the airstrikes on Gaza, as indicated by a spokesperson.
White House spokesperson John Kirby said more Americans are expected to exit Gaza on Monday as more aid enters the territory. Biden and Netanyahu also discussed the situation in the West Bank, Kirby said.
A week ago, Biden said he thinks there should be a humanitarian "pause" in the Israeli-Hamas war to get "prisoners" out of Gaza during a campagin event in the state of Minnesota.
His comment came after a Jewish woman told him "as a rabbi, I need you to call for a ceasefire right now," referring to the deadly conflict between Israel and Hamas.
Biden responded: "I think we need a pause. A pause means giving time to get the prisoners out."
The White House has previously called for "humanitarian pauses" to allow aid to be delivered into Gaza or to carry out evacuations, but has so far refused to discuss a ceasefire, believing it would exclusively play into the hands of Hamas.