Biden says US debt ceiling talks are moving along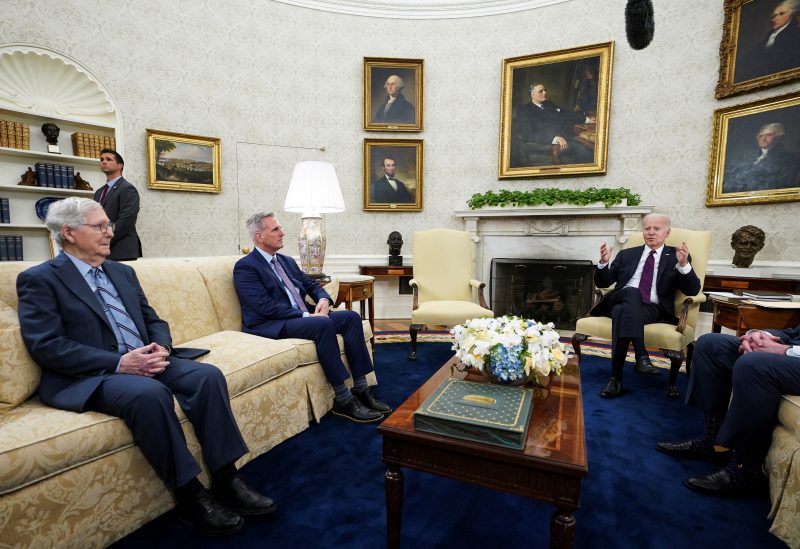 President Joe Biden said on Saturday that talks with Congress to raise the federal government's debt limit were progressing and that additional information about their progress would be available in the next two days.
"I believe they are progressing, but it is difficult to tell." "We have not yet reached a tipping point," Biden told reporters at Joint Base Andrews.
"We'll know more in the next two days," he said.
Biden is expected to meet with Republican House Speaker Kevin McCarthy and other congressional leaders early next week to resume negotiations.
The leaders had canceled a planned meeting on Friday to let staff continue discussions.
Aides for Biden and McCarthy have started to discuss ways to limit federal spending as talks on raising the government's $31.4 trillion debt ceiling to avoid a catastrophic default creep forward, Reuters has reported.
The Treasury Department says it could run out of money by June 1 unless lawmakers lift the nation's debt ceiling.