Biden suspends Trump-era oil and gas leases in Alaska refuge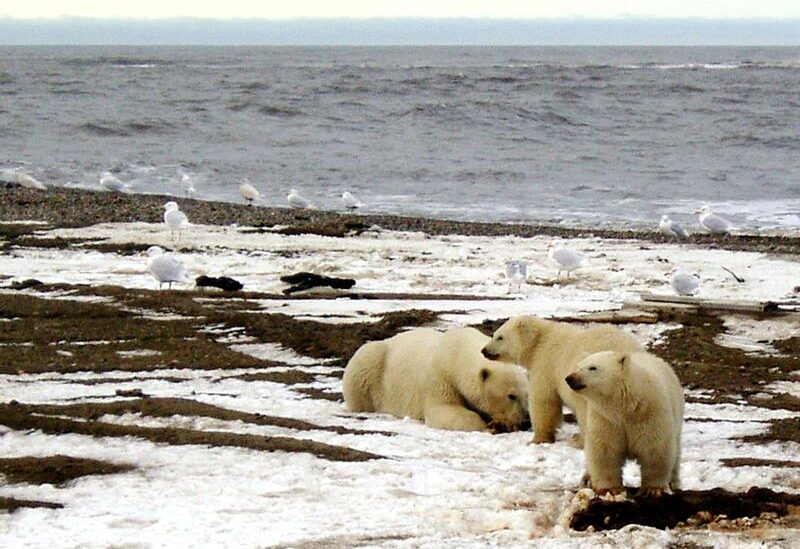 U.S. President Joe Biden's administration announced on Tuesday that it would suspend oil and gas leases that were handed out in an Alaska wildlife refuge during the final days of the administration of former President Donald Trump pending an environmental review.
The move reverses one of Trump's signature efforts to expand fossil fuel development in the United States, and delivers a setback to the Alaskan state government which had hoped opening the enormous refuge would help revive its declining oil industry.
Trump's Interior Department sold the leases in the Arctic National Wildlife Refuge (ANWR) in January over the objections of indigenous groups and environmentalists. During his campaign, Biden had vowed to protect the 19.6 million-acre pristine habitat for migratory birds, polar bears and caribou.
White House National Climate Advisor Gina McCarthy said Biden was "grateful for the prompt action by the Department of the Interior," and said the Trump administration's hastily-held auction of oil and gas leases in the refuge "could have changed the character of this special place forever."
Biden's Interior Department said it had notified the leaseholders, which include an Alaska state agency.
The statement said the review, which will look into "legal deficiencies" in the previous administration's environmental analysis of leasing in ANWR, will determine whether the leases would stand, be voided, or be subject to mitigation measures.
The ANWR leasing program is already the subject of lawsuits by indigenous groups and environmental that allege the Trump administration breached federal law by performing a faulty environmental analysis that failed to adequately consider its impact on wildlife and native people.