Biden takes shot at Trump on jobs in battleground Pennsylvania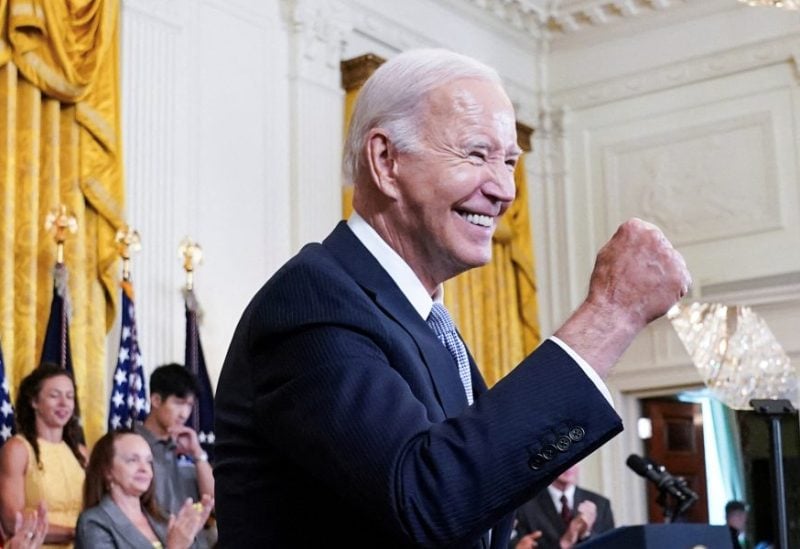 U.S. President Joe Biden on Monday took shots at his likely 2024 rival, Donald Trump, in a Labor Day speech aimed at shoring up support in Pennsylvania, a state he needs to win next year to retain the White House.
A self-described champion of labor unions, Biden addressed union workers in Philadelphia as he sought to explain his economic policies to a public worried about the economy, despite easing inflation and low unemployment levels.
"It wasn't that long ago we were losing jobs in this country," Biden said ahead of a parade marking the U.S. Labor Day holiday. "In fact, the guy who held this job before me was just one of two presidents in history who left office with fewer jobs in America than when he got elected."
U.S. unemployment fell after Trump took office as president in January 2017, and the jobs market saw robust growth during much of his administration.
But unemployment rose sharply toward the end of Trump's term in a pandemic-driven economic downturn. Since January 2021, job growth has averaged 436,000 per month and now the U.S. is 4 million jobs above the pre-pandemic peak.
Trump spokesperson Steven Cheung said in a statement that Biden was "the destroyer of American jobs and continues to fuel runaway inflation with reckless, big government spending" and that Trump had produced a "booming economic recovery" while in office.