Biden works to balance civil rights and criminal justice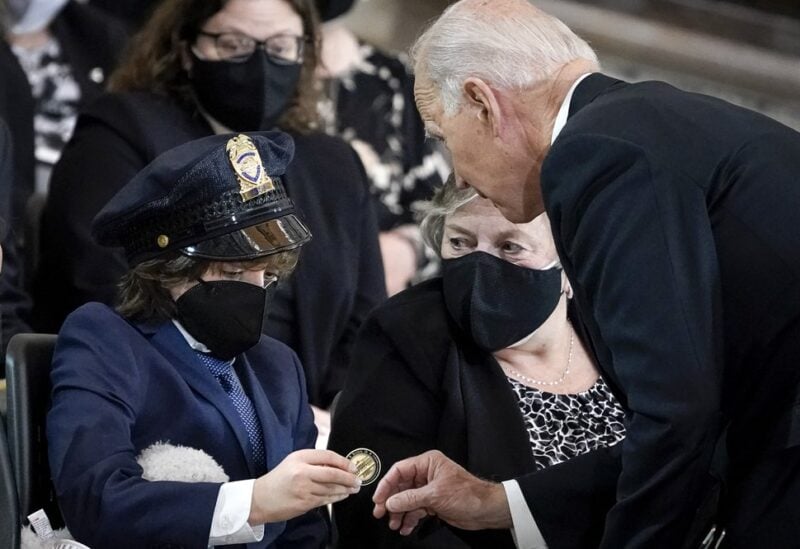 WASHINGTON: On one end of Pennsylvania Avenue, he mourned with the family of a fallen police officer. On the other, he pledged to help end the epidemic of Black men being killed by police.
Over the course of a few hours Tuesday, President Joe Biden's difficult balancing act on policing was put on vivid display. He is urgently trying to navigate criminal justice and civil rights while the White House nervously watches unrest in Minnesota as the trial of the white police officer accused of killing George Floyd winds down.
The test for Biden comes as the nation is on edge awaiting the conclusion of the trial of Derek Chauvin, who prosecutors said killed Floyd, a Black man, last year by placing a knee on his neck for about nine minutes. Tensions have only been heightened by the shooting death this week of another Black man in Minnesota, Daunte Wright, who was killed after police said a white officer accidentally reached for her handgun instead of a taser.
Biden has pledged to help combat racism in policing, helping African Americans who supported him in large numbers last year in the wake of protests that swept the nation after Floyd's death and restarted a national conversation about race. But he also has long projected himself as an ally of police, including Tuesday, when he traveled to the U.S. Capitol to pay respects to William Evans, a Capitol police officer who was killed when a suspect rammed him with his car outside the citadel of democracy.