Blasts rock Ukraine southern city as Russia grinds out gains in the east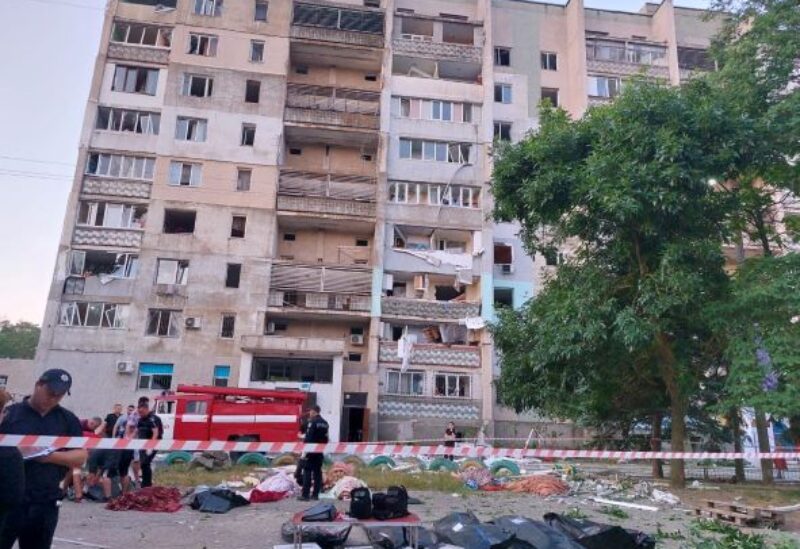 Blasts rattled Ukraine's southern city of Mykolaiv on Saturday, as Russia's artillery helped grind out gains in the east, following a week in which the civilian casualty toll from Russian missile attacks rose in urban areas far from the frontline.
"The city is being rocked by huge explosions! Stay at a shelter!" As air raid sirens wailed, Oleksandr Senkevych, mayor of the Mykolaiv district, which borders the key Black Sea port of Odesa, posted on the Telegram messaging app.
According to Kyiv, Moscow has increased missile assaults on cities remote from the main battlefields in the country's east and has purposefully targeted civilian targets. Meanwhile, Ukrainian forces on the eastern frontlines describe severe artillery barrages that have pounded civilian neighborhoods.
Russia says it has targeted military sites and denies aiming at civilians. Kremlin spokesperson Dmitry Peskov said, "Russian Armed Forces do not work with civilian targets".
Russia is seeking to drive Ukrainian forces out of Luhansk and Donetsk provinces in the industrialised eastern Donbas region where Moscow-backed separatists have been fighting Kyiv since Russia's first military intervention in Ukraine in 2014.
Russia's TASS news agency quoted a source close to Russia-backed forces in Luhansk saying Ukraine's last forces in Lysychansk were under intense attack. "They will be defeated in the near future if they do not surrender," the source said.