Blinken after Netanyahu remark: Israel can't occupy Gaza but may be transition period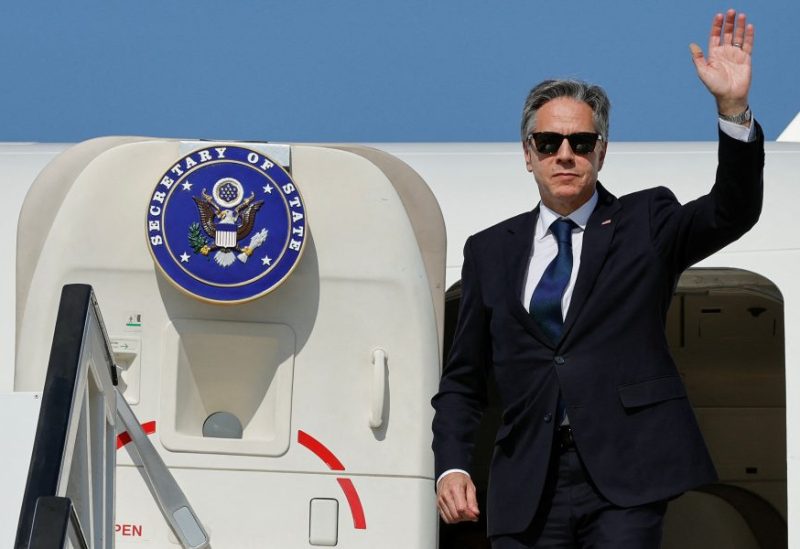 Israel should refrain from reoccupying Gaza; however, there might be a transitional period following the conclusion of the conflict with the Palestinian militant group Hamas, as stated by US Secretary of State Antony Blinken on Wednesday.
Blinken appeared to be pushing back against a declaration by Israeli Prime Minister Benjamin Netanyahu that Tel Aviv could resume responsibility for security in Gaza "for an indefinite period."
Netanyahu had said in an interview with ABC news aired Monday: "I think Israel will, for an indefinite period will have the overall security responsibility [in Gaza] because we've seen what happens when we don't have it. When we don't have that security responsibility, what we have is the eruption of Hamas terror on a scale that we couldn't imagine."
Blinken told reporters in a press conference after G7 foreign ministers' meeting in Japan: "The US believes key elements [to create durable peace and security] should include: no forcible displacement of Palestinians from Gaza, not now, not after the war; no use of Gaza as a platform for terrorism or other violent attacks; no reoccupation of Gaza after the conflict ends; no attempt to blockade or besiege Gaza; no reduction in the territory of Gaza."
Blinken added: "Gaza cannot continue to be run by Hamas… It's also clear that Israel cannot occupy Gaza. Now the reality is that there may be a need for some transition period at the end of the conflict, but it is imperative that the Palestinian people be central to the governance of Gaza and the West Bank."
"We're very clear on no reoccupation, just as we're very clear on no displacement of the Palestinian population," he stressed.
Commenting on Netanyahu's statement, White House National Security Council spokesperson John Kirby told CNN on Tuesday: "The president still believes that a reoccupation of Gaza by Israeli forces is not good. It's not good for Israel; not good for the Israeli people."
"One of the conversations that Secretary Blinken has been having in the region is what does post-conflict Gaza look like? What governance looks like in Gaza? Because whatever it is it can't be what it was on October 6 [pre-attack on Israel]. It can't be Hamas," Kirby added.