Blinken-Lavrov meet up in the air, France cancels invite for Russia's FM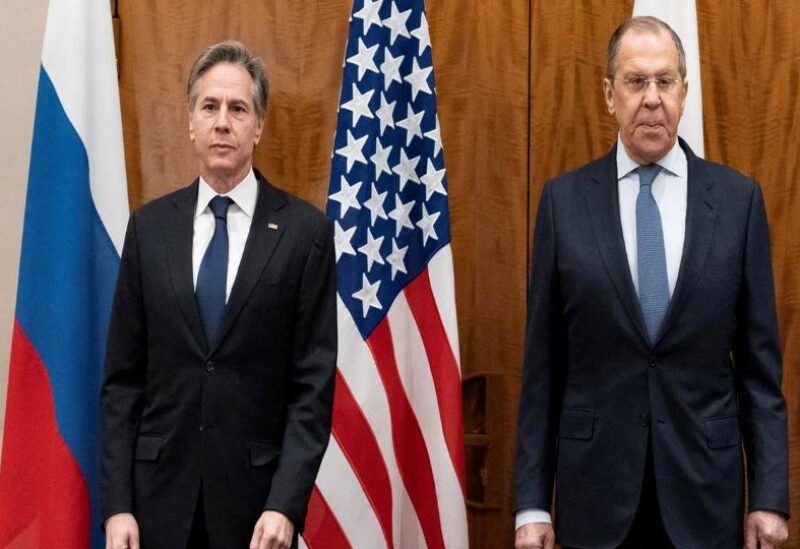 According to a State Department official, the highly anticipated meeting between US Secretary of State Antony Blinken and his Russian counterpart slated for Thursday is in jeopardy.
When asked if the meeting was still on, the official told Al Arabiya English, "President Putin's actions yesterday constitute a dramatic escalation and are another indicator that Russia is seeking war, not diplomacy."
President Joe Biden of the United States has also requested French President Emmanuel Macron to pitch a potential summit with Russian President Vladimir Putin, which both parties indicated interest in. The meeting, however, is conditional on Russia not assaulting or occupying Ukraine, according to the US.
"In the following hours, we will continue to discuss with our allies and partners on the best course of action." We are dedicated to pursuing a diplomatic solution that avoids a brutal and costly conflict, as we have stated, but diplomacy will fail unless Russia changes direction," the State Department official said.
Sergei Lavrov's visit to Paris and meeting with France's top diplomat has been canceled, according to France's senior diplomat.
Separately, Defense Secretary Lloyd Austin decried Russia's "new invasion" of Ukraine, but said the US was working with partners to keep the war from spreading further.