Blinken says will work with China's Wang Yi to rein in Mideast tensions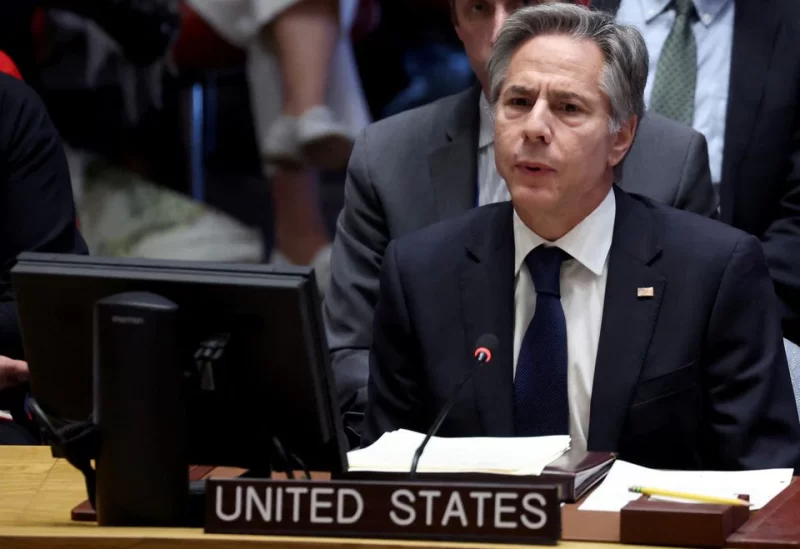 U.S. Secretary of State Antony Blinken told the UN Security Council on Tuesday that he will work with China's top diplomat Wang Yi to prevent the conflict in the Middle East from spreading when they meet later this week.
Blinken called on the 15-member council to help contain the conflict, amid soaring tensions after Palestinian militant group Hamas' attacks on Israel on Oct. 7.
"Members of this council, and permanent members in particular, have a special responsibility to prevent this conflict from spreading," Blinken said, warning Iran and its proxies in the region not to open up more fronts in the war.
"I look forward to continuing to work with my counterpart from the People's Republic of China to do precisely that, when he visits Washington later this week."
Wang is set to arrive in the United States on Thursday for talks with Blinken and President Joe Biden's national security advisor Jake Sullivan, as Washington seeks to ensure the intense competition between the world's two largest economies and their disagreements over a host of issues from trade to Taiwan and the South China Sea does not veer into conflict.
U.S. officials also want Beijing to use its influence with Iran and other countries in the Middle East to help prevent the conflict from spreading.
Israel's bombing and siege of Gaza in response to the Hamas attacks has stirred anger in Muslim-majority countries, and Washington fears an imminent ground offensive could spark a wider conflict.
China has consistently called for restraint and a ceasefire in response to Israel's bombardment of Gaza, but has also sharpened its criticism of Israel.