Blinken to meet Saudi Crown Price on Sunday in Riyadh, US official says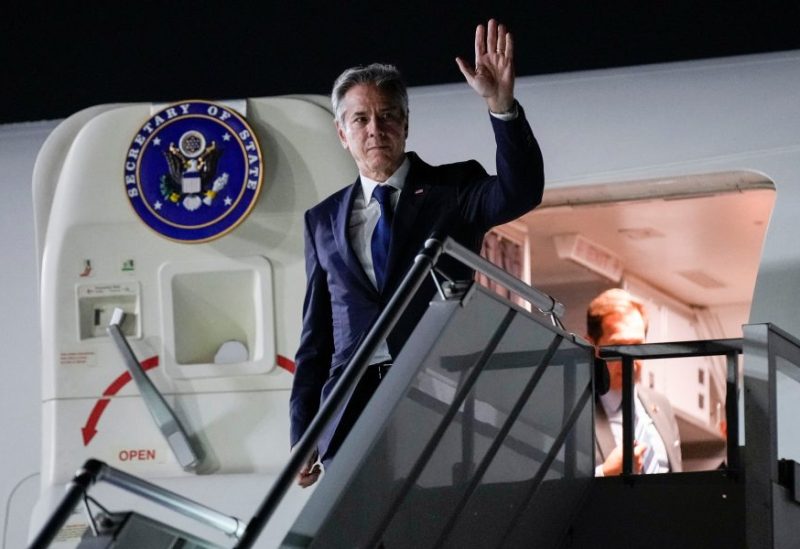 U.S. Secretary of State Antony Blinken will meeting Saudi Crown Prince Mohammed bin Salman in Riyadh on Sunday, a U.S. official said, as Israel prepared to launch a ground assault in the Hamas-controlled Gaza Strip.
The meeting was scheduled for 7:30 a.m. (0430 GMT), the official said.
Israeli troops prepared on Sunday for the assault as the country hit back after an unprecedented attack on its territory and Iran warned of "far-reaching consequences" if Israel's bombardment was not stopped.
Blinken is meeting the de facto Saudi ruler on the fourth day of his most extensive trip yet to the Middle East as the top American diplomat. He is working with regional allies to prevent the war between Israel and Hamas from spiralling into a bigger conflict, and to help secure the release of hostages kidnapped by the Islamist group.
He started his tour on Thursday in Israel, voicing U.S. support for Washington's closest Middle East ally in its war against Hamas. He has visited Jordan, Qatar, Bahrain, Saudi Arabia and the United Arab Emirates, meeting senior leaders and officials.
On Sunday, he is expected to travel to Egypt.