Bodies of 17 recovered after Bangladesh train crash that may have been due to disregarded red light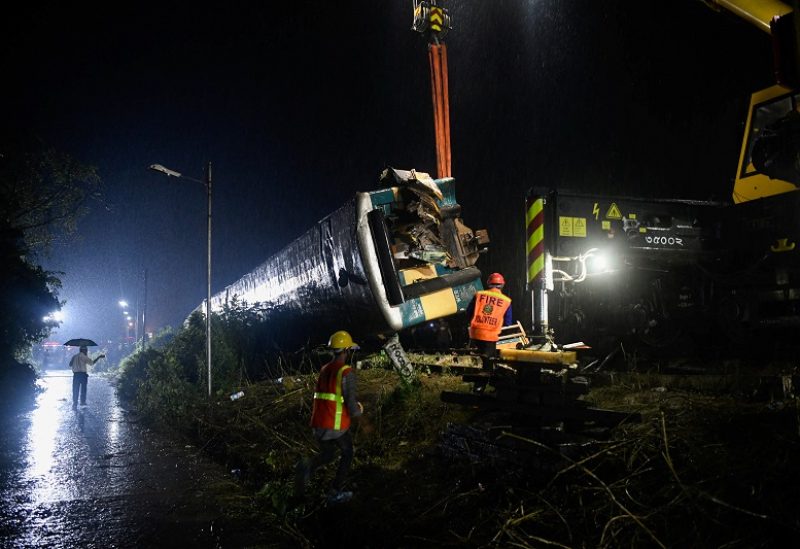 On Tuesday, officials reported the recovery of the remains of at least 17 individuals from a train collision outside the capital of Bangladesh. The crash is believed to have occurred when one of the trains failed to adhere to a red signal.
The rescue operation was halted early in the morning a day after rescuers and residents together extracted passengers from the wreckage, said fire official Mosharraf Hossain at Bhairab, in the central district of Kishoreganj. He said 26 others were injured.
"Our fire service teams returned early Tuesday from the scene as there is no chance of having more bodies from the wreckage. The train service has also been restored," he told The Associated Press by phone on Tuesday.
The crash occurred when two rear coaches of the Dhaka-bound Egarosindur Godhuli Express passenger train were hit by a cargo train heading to Chattogram, senior fire official Azizul Haque Rajon said Monday.
Authorities were investigating the exact cause of the crash, but a senior Bangladesh Railway official indicated a red light may have been disregarded.
"The signal was most probably red for the container train. So far, it seems that the train overshoot the signal. The investigation committee will provide a definitive answer after their investigation," said Md. Quamrul Ahsan, director general of the Bangladesh Railway.
Train accidents are common in Bangladesh, blamed mainly on unsupervised railway crossings, poor signaling and bad track conditions.