Bomb at political rally in Northwest Pakistan kills at least 40 people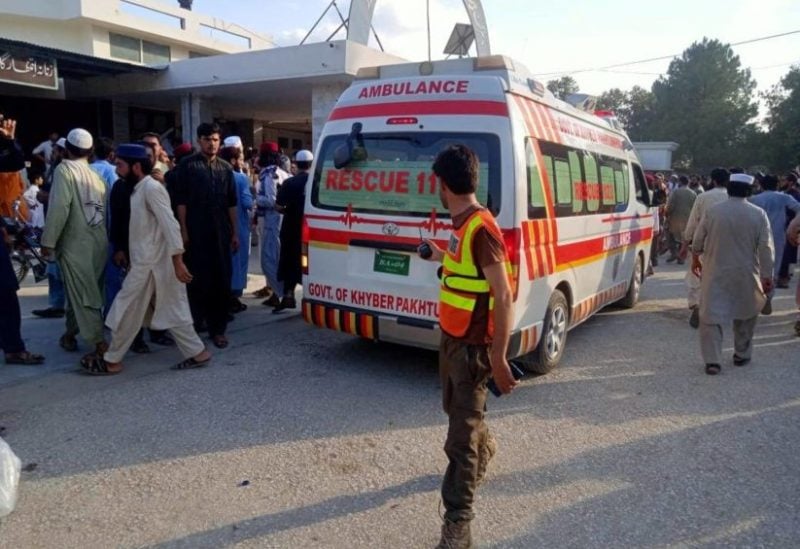 A powerful bomb ripped through a political rally by supporters of a hard-line cleric and political leader on Sunday in the country's northwestern Bajur district, police and health officials said. At least 40 people were killed and nearly 200 wounded, including children.
Senior police officer Nazir Khan said the workers' convention of Maulana Fazlur Rehman's Jamiat Ulema Islam party was taking place on the outskirts of Khar, the capital of Bajur district, when the explosion took place. AP video showed wounded people being carried from the scene in the chaotic aftermath of the explosion.
Initially, police said 10 people were killed but later more bodies arrived at a local hospital, bringing the death toll to 40. Feroz Jamal, the provincial information minister, told The Associated Press that so far 40 people had been "martyred" and nearly 200 wounded in the bombing.
Prime Minister Shebaz Sharif and President Arif Alvi condemned the attack and asked officials to provide all possible assistance to the wounded and the bereaved families.