Border crossing with Afghanistan swamped by Afghans after Pakistani expulsion order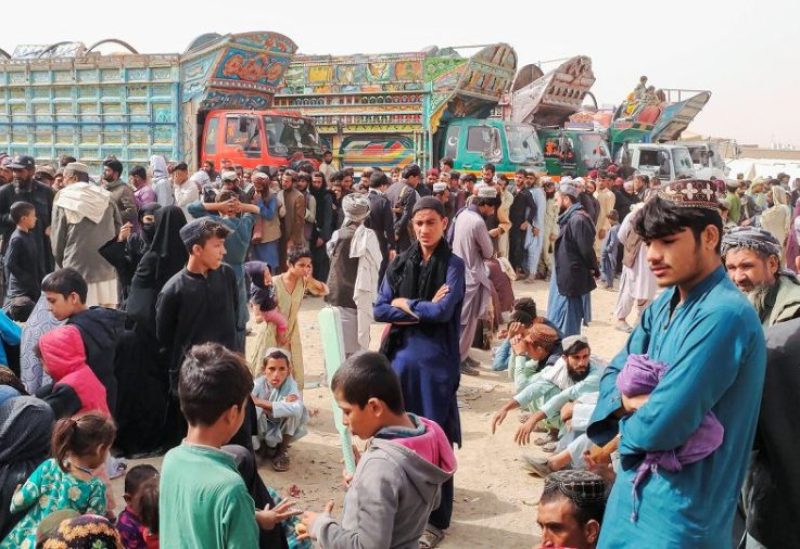 Thousands of people swamped Pakistan's main northwestern border crossing seeking to cross into Afghanistan on Thursday, a day after the government's deadline expired for undocumented foreigners to leave or face expulsion.
Pakistani authorities began rounding up undocumented foreigners, most of them Afghans, hours before Wednesday's deadline. More than a million Afghans could have to leave or face arrest and forcible expulsion as a result of the ultimatum delivered by the Pakistan government a month ago.
Scrambling to cope with the sudden influx, the Taliban-run administration in Afghanistan said temporary transit camps had been set up, and food and medical assistance would be provided, but relief agencies reported dire conditions across the border.
"The organizations' teams stationed in the areas where people are returning from Pakistan have reported chaotic and desperate scenes among those who have returned," the Norwegian Refugee Council, Danish Refugee Council and International Rescue Committee said in a joint statement.
The Pakistani government has brushed off calls from the United Nations, rights groups and Western embassies to reconsider its expulsion plan, saying Afghans had been involved in Islamist militant attacks and in crime that undermined the security of the country.