Brazil's Bolsonaro 'outraged' by Japan ex-PM Abe's killing, orders three-day mourning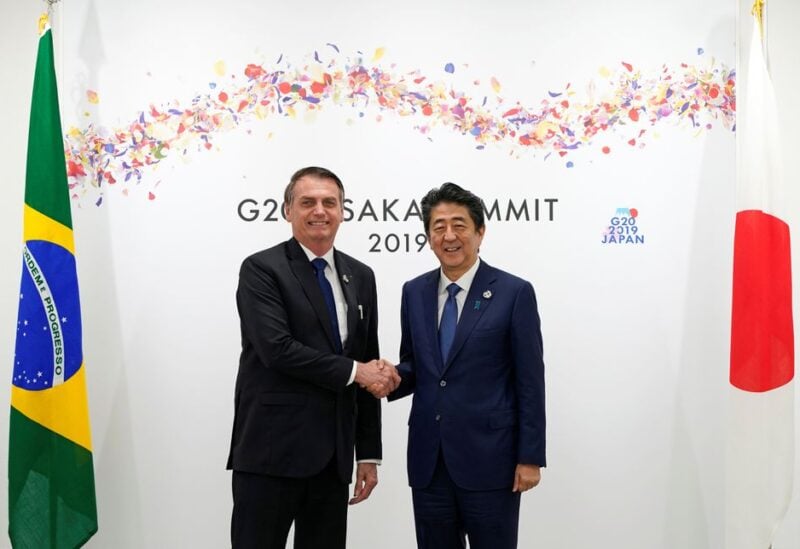 Brazilian President Jair Bolsonaro voiced "outrage and anguish" at the killing of Japanese former Prime Minister Shinzo Abe on Friday, and declared three days of national mourning in his country.
Abe, Japan's longest-serving leader, was shot and killed while campaigning for a parliamentary election in the western city of Nara on Friday.
Bolsonaro praised Abe, 67, on Twitter, calling him "a wonderful leader and a great friend of Brazil" and urged "such inexcusable violence" to be harshly punished.