Britain names new ambassador to Russia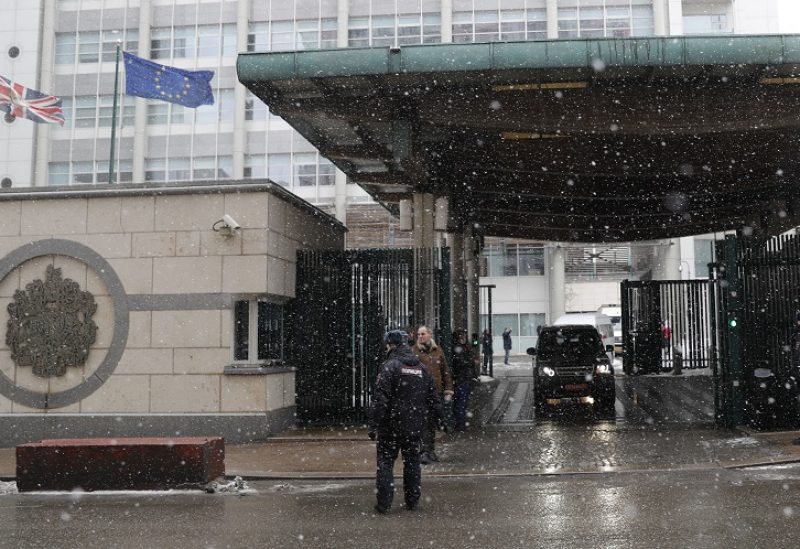 Amid soaring tensions between Moscow and London following the invasion of Ukraine, the UK foreign office announced the appointment of Nigel Casey as the new ambassador to Russia.
Casey succeeds Deborah Bronnert, who held the post since 2020, and will take up the role in November.
Casey, 54, is a career diplomat who joined the foreign office in 1991 and most recently served as the prime minister's special representative for Afghanistan.
He has also served as Britain's high commissioner in South Africa and as ambassador to Bosnia and Herzegovina.
Between 2003 and 2006 Casey was posted to Moscow.
Moscow last month announced travel restrictions for British diplomats working in Russia, in the latest sign of souring ties.
The diplomats, with few exceptions, will need to notify authorities in advance about their movements around the country, outlining their planned itinerary in detail.
Moscow said the measures were in response to the "hostile actions" of London, such as "hindering the normal operation of Russian foreign missions in the UK."
Britain has been a key ally of Ukraine since President Vladimir Putin invaded the pro-Western country in February last year.
London has supplied Kyiv with long-range weapons and battle tanks, and slapped sanctions on Russian entities and individuals.