Britain's barge for asylum seekers faces new setback as legionella bacteria found in water system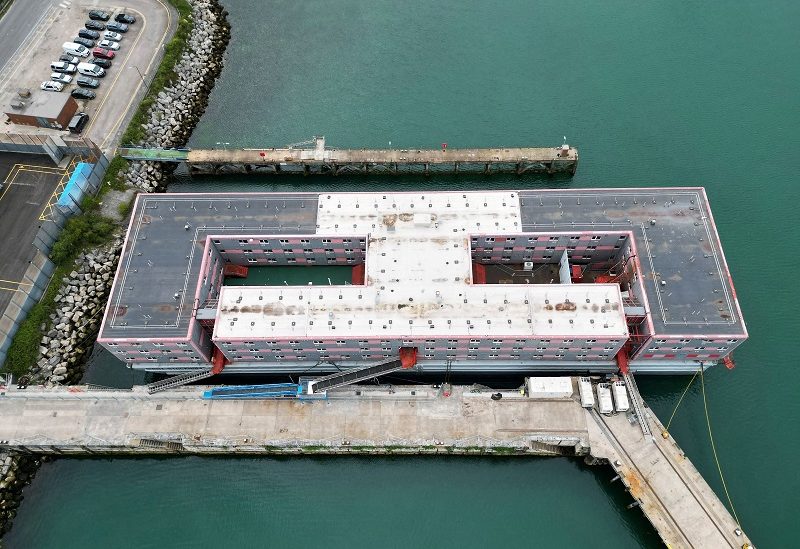 In southern England, the United Kingdom is in the process of evacuating 39 asylum seekers from a moored barge due to the presence of legionella bacteria in the water system, as indicated by environmental samples.
The move came just days after the men were moved to the floating hostel amid government efforts to reduce the cost of sheltering the growing number of people seeking asylum in Britain. The government expects the Bibby Stockholm to house up to 500 adult males.
"As a precautionary measure, all 39 asylum seekers who arrived on the vessel this week are being disembarked while further assessments are undertaken,'' the Home Office, which deals with immigration issues, said in a statement. "No individuals on board have presented with symptoms of Legionnaires' (disease), and asylum seekers are being provided with appropriate advice and support."
Plans to use the Bibby Stockholm as accommodation for asylum seekers has been plagued by controversy and delays, with opponents expressing concern about safety and whether it was appropriate to house people fleeing war and persecution in such cramped conditions.