Britain's defence minister visits Ukraine as concern over Russian troop movements persists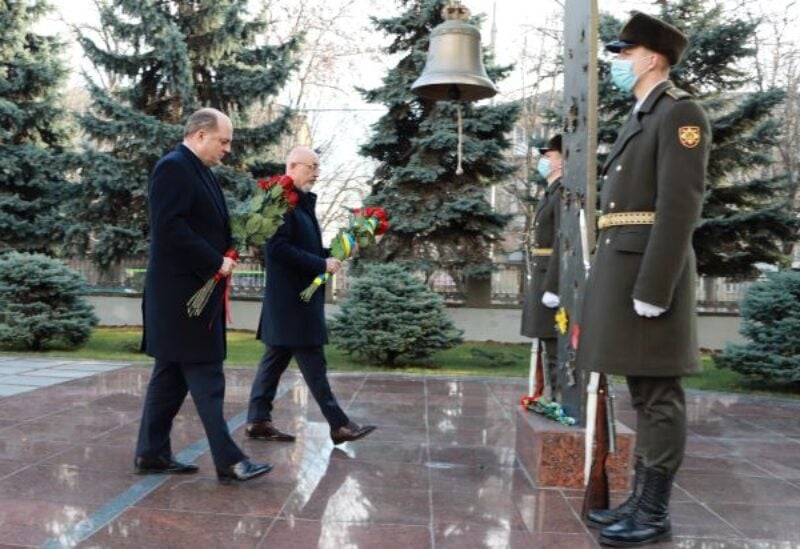 On a visit to Kyiv on Tuesday, Britain's defense minister Ben Wallace met with senior Ukrainian officials, demonstrating support at a time when Ukraine and NATO countries have expressed alarm about Russian force movements near Ukraine's borders.
Wallace spoke with his Ukrainian counterpart, Oleksiy Reznikov, according to a Ukrainian defense ministry statement.
On Monday, Prime Minister Boris Johnson's spokesperson expressed Britain's "unwavering" support for Ukraine and pledged to stand by Kiev in the face of Russian hostility.