Britain's Sunak to visit Egypt for Israel, Gaza talks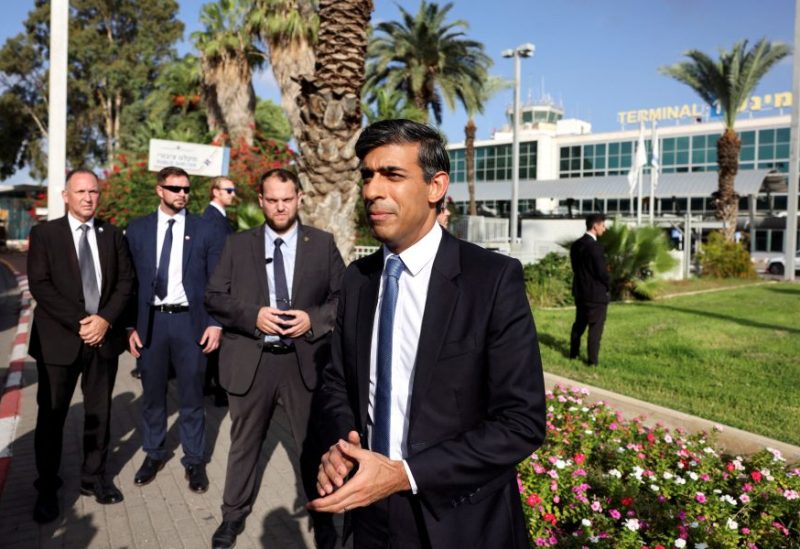 British Prime Minister Rishi Sunak is scheduled to visit Egypt on Friday as part of his Middle East trip. During his visit, he aims to emphasize his message that there should be no further escalation of violence in the region following the Hamas attack on Gaza.
Sunak was the latest Western leader to visit Jerusalem on Thursday to show support for Israel and to try to negotiate a way to secure the release of hostages taken by Hamas and ease the provision of humanitarian aid to people in Gaza.
Later on Thursday, he met Crown Prince Mohammed bin Salman in Saudi Arabia, where he encouraged the leader to use Saudi's leadership in the region to support stability, underlining the fear that the Hamas attack and Israel's response could ignite regional unrest.
In the talks in Egypt, Sunak will stress "the imperative of avoiding regional escalation and preventing the further unnecessary loss of civilian life," his office said.