Cambodia holds lopsided election before historic transfer of power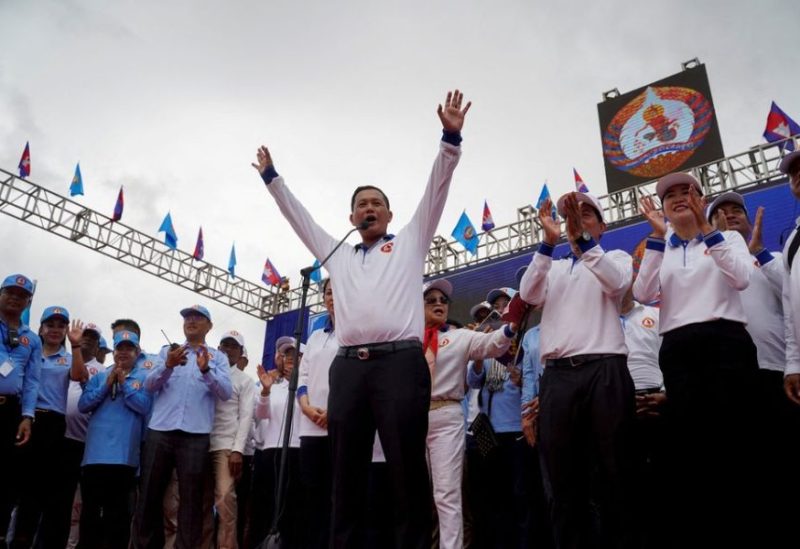 Cambodians voted on Sunday in a one-sided election certain to prolong the ruling party's dominance of politics, clearing the path for a historic leadership transition and the end of the reign of one of the world's longest-serving premiers.
The contest is effectively a one-horse race, with Prime Minister Hun Sen's Cambodian People's Party (CPP), a political behemoth with a vast war chest, facing no viable opponent after a ruthless, years-long crackdown on its rivals.
Activists have dismissed the election as a sham, with CPP up against 17 mostly obscure parties, none of which won seats in the last election, in 2018.
Long queues formed at polling stations through the morning. By noon (0500 GMT), 6.2 million of the 9.7 million eligible voters had cast ballots, according to National Election Committee official Dim Sovannarom.
Former Khmer Rouge guerrilla Hun Sen, 70, has led Cambodia for 38 years and has brushed off Western concern about the election's credibility, determined to prevent any obstacle in his carefully calibrated transition to his anointed successor and eldest son, Hun Manet.
No timeframe had been given for the handover until Thursday, when Hun Sen signalled his son "could be" prime minister next month, depending on "whether Hun Manet will be able to do it or not". He needs to win a National Assembly seat to become prime minister, which is likely.