Canada opens formal investigation into Imperial's oil sands tailings leak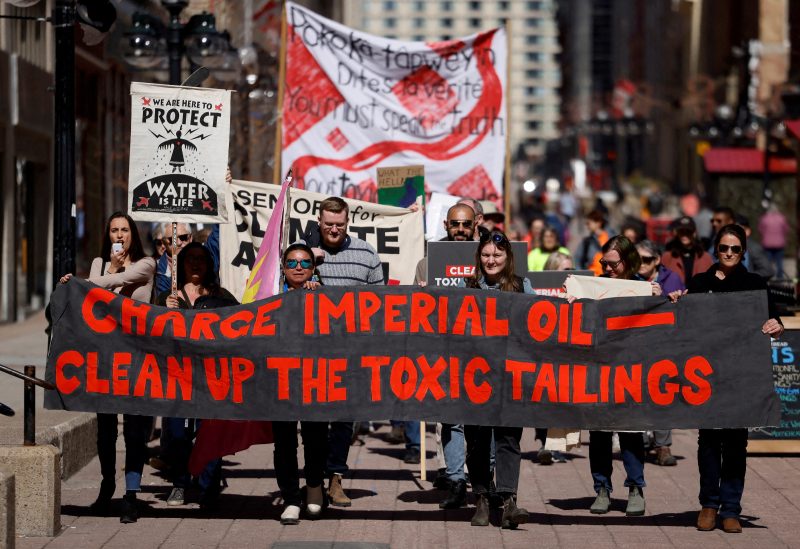 An official inquiry into a months-long tailings leak at Imperial Oil's Kearl oil sands mine in northern Alberta has been launched by Canada's federal environment ministry, raising the possibility of legal action.
The Fisheries Act forbids the "deposit of a deleterious substance into water frequented by fish" or any other location where such compounds could enter fish-bearing water, and Environment Canada is looking into a possible violation of this law.
Tailings, a toxic mining by-product containing water, silt, residual bitumen and metals, have been seeping from Imperial's site since last May, angering local Indigenous communities who hunt and fish on the lands downstream of Canada's oil sands mines.
The federal government has been carrying out inspections of the site since it learned of the leak in early February, when the Alberta Energy Regulator issued an environmental protection order against Imperial.
In a statement, Environment Canada said an enforcement file generally moves from the inspection to investigation stage when officers start collecting evidence for a potential prosecution.
"In addition to the investigation, officers will continue to monitor the mitigation measures taken by Imperial Oil Ltd to prevent impacts to fish bearing water," Environment Canada said.
Imperial did not immediately respond to a request for comment.