Canada suffering from 'painful, heartbreaking' wildfires: Trudeau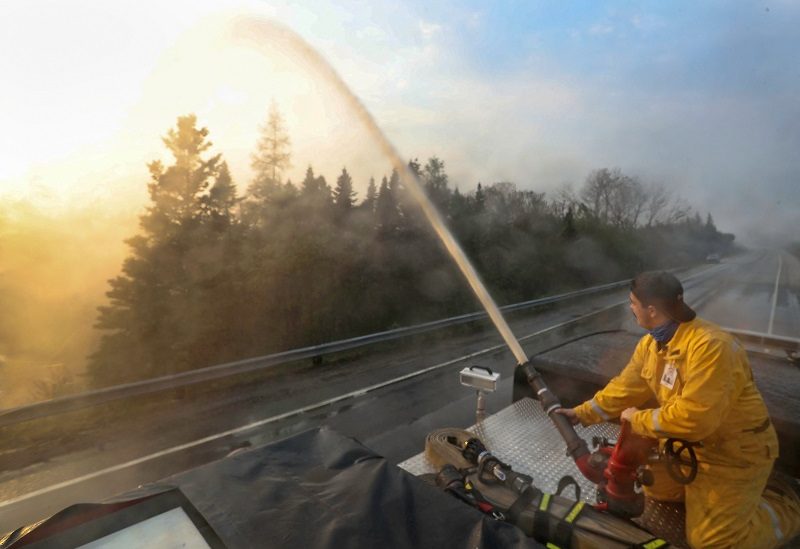 Prime Minister Justin Trudeau stated on Monday that intensive efforts are underway to combat the "painful and heartbreaking" wildfires in multiple provinces across Canada. The government is fully committed to extinguishing these fires and mitigating their devastating impact.
"We stand with the hundreds of courageous women and men fighting wildfires across the country. We stand with the communities who've been evacuated. And with people from coast to coast to coast, enduring this painful, heartbreaking time," said Trudeau in a press briefing.
Emphasizing that this is "an especially severe wildfire season," Canada is collaborating with many countries such as New Zealand, South Africa and France to extinguish the fires, Trudeau said.
"So far, we've approved three requests for federal assistance in Alberta, in Nova Scotia, and in Quebec. This includes deploying Canadian Armed Forces members for things like personnel to aid in firefighting roles, airlift resources, and engineering support," he said.
Canada continues to train firefighters through the Wildfire Training Fund, where the government supports over 300 indigenous firefighters and 125 indigenous fire guardians to be hired and trained this season.
So far in 2023, there have been 2,214 wildfires nationally, and approximately 3.3 million hectares have been burned, said Public Safety Minister Bill Blair, speaking in the presser.
"There are currently 413 wildfires burning and 249 of those fires are deemed out of control. There are also 18 active wildfires specifically impacting first nations, with six in Alberta, five in Saskatchewan, one in the Northwest Territories, four in Quebec and two in Nova Scotia," Blair added.
As of yesterday, an estimated 26,000 people had been evacuated from their homes, he noted.
Canada has been battling wildfires since the beginning of May.
There are now over 1,000 firefighters helping battle the flames from the US, Australia, New Zealand and South Africa. Additional firefighters from France are also expected.
The season's severity is unusual not just in how many large fires are burning, but also because they are burning in almost all provinces at the same time.