Canada, U.S. revisit approach to asylum seekers: issues at stake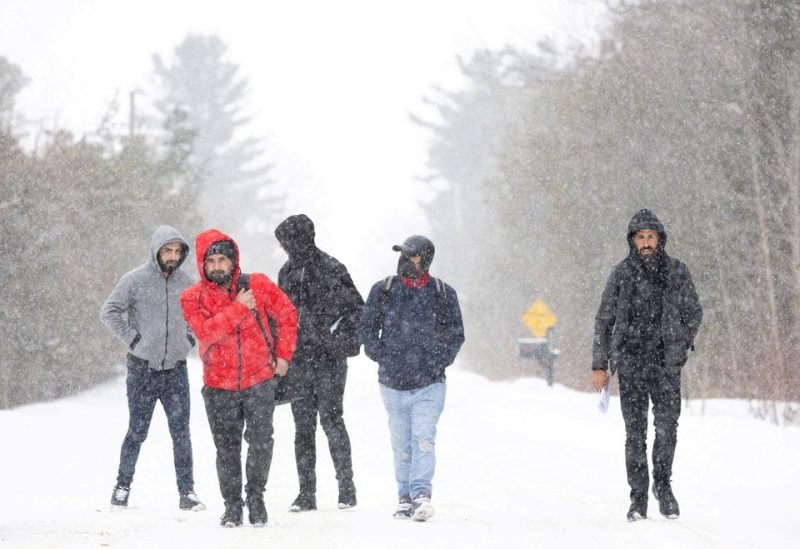 Canada and the United States have reached an agreement to return asylum seekers who cross the border illegally, Canadian and U.S. officials told Reuters on Thursday, marking a significant development at a time when irregular crossings into Canada are at an all-time high.
WHAT IS IN THE DEAL?
The deal will allow either country to return asylum seekers who cross the border irregularly, expanding the current Safe Third Country Agreement (STCA) to include migrants crossing between ports of entry, U.S. and Canadian officials said.
According to a final rule set to be published in the U.S. Federal Register, the revised agreement will apply to anyone who "make an asylum or other protection claim" in either country within 14 days of crossing the border.
The U.S. government notification did not specify when the revised ruling would come into force, saying it would happen when each side tells the other it has completed the necessary domestic procedures.
In addition, Canada will open 15,000 slots for migrants from the Western Hemisphere to apply to enter the country legally as part of the agreement, the U.S. official said. A Canadian government official said these would be resettled refugees.
Canadian Prime Minister Justin Trudeau and U.S. President Joe Biden will discuss the issue during a meeting in Ottawa on Friday. The announcement will likely come afterward although some details are being worked out.
Trudeau has been under political pressure as irregular crossings into Canada have spiked and said in February that he would raise the issue during the Biden visit.