Canadian military deployed to help fight Alberta wildfires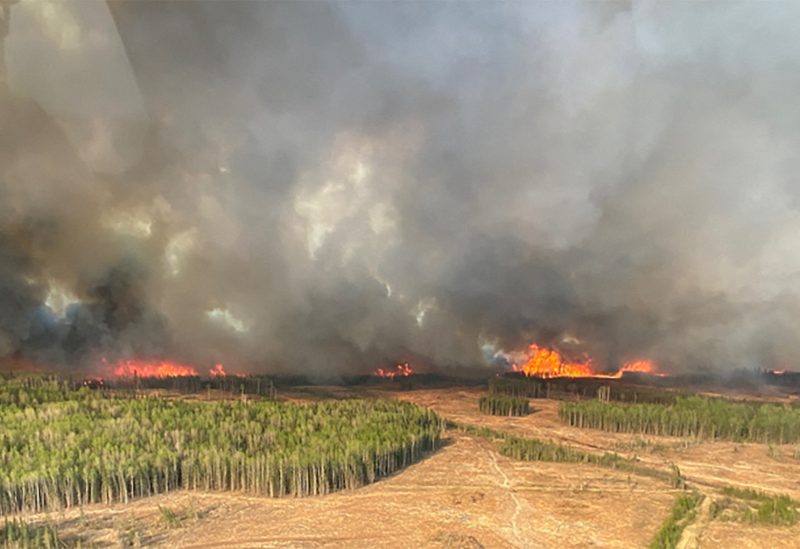 Canada sent in the military to assist with the firefighting and recovery efforts in Alberta after wildfires forced thousands of residents to abandon their homes and forced many oil and gas businesses to halt production in the country's key province for the production of crude.
According to Prime Minister Justin Trudeau, the military was sent in after Ottawa granted Alberta's request for government assistance to fight the more than 100 wildfires that broke out throughout the western Canadian province in the previous week.
The widespread blazes have marked an intense start to wildfire season in Alberta and put Premier Danielle Smith's disaster management skills – as well as her party's policies – under the microscope ahead of a provincial election on May 29.
A couple of days of cooler weather gave firefighters some reprieve and allowed some oil and gas companies to restart shuttered production on Wednesday, though forecasts show temperatures surging higher over the weekend.
Producers had shut in at least 319,000 barrels of oil equivalent per day (boepd), or 3.7% of the country's production, earlier this week and nearly 30,000 people were forced to flee their homes.
The military is going to "provide firefighting support and airlift resources, assist with the evacuation of isolated communities, and help keep people safe," Trudeau said on Twitter.
The troops will establish bases of operations, before moving to the Grande Prairie, Fox Creek and Drayton Valley areas of the province over the next few days, Alberta's provincial government said in a statement.