Car crashes due to dust storms claim six lives in Illinois, say police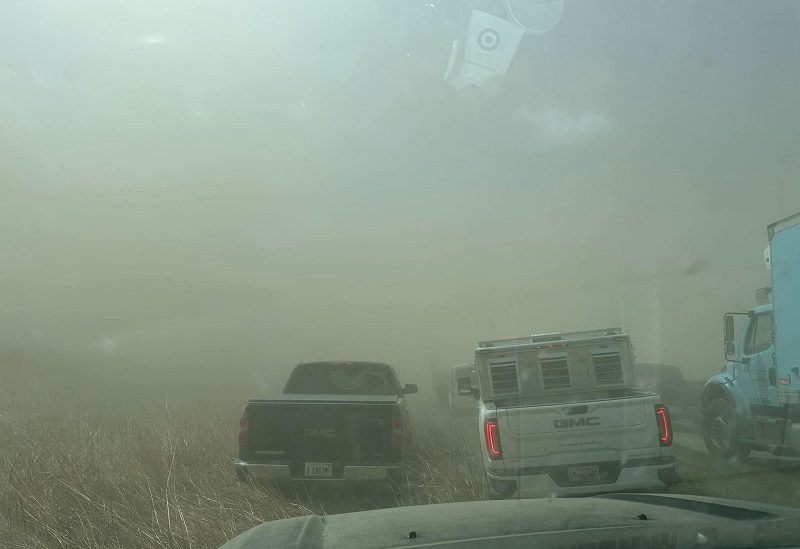 A dust storm caused visibility to plummet along a US highway, leading to crashes involving nearly 100 vehicles, and the death of zix people, police said.
Some 40-60 passenger vehicles, along with 30 commercial vehicles, crashed in the Midwestern state of Illinois "due to excessive winds blowing dirt from farm fields across the highway," the Illinois State Police said in a statement.
The police added that dozens of people were wounded.
Two semi-trucks caught fire as a result of the late-morning crashes, which occurred along a two-mile stretch of Interstate 55, the statement said.
The highway is a major thoroughfare, connecting cities like Chicago and St. Louis.
Reuters quoted police spokesperson as saying that crashes took place shortly after 11 am CT (1600 GMT)
More than 30 people were taken to the hospital with injuries ranging "from minor to life threatening," police said. Victims ranged from ages two to 80.
Images published from the scene showed firefighters in the dusty, hazy aftermath, in some cases in near zero-visibility conditions as smoke — and sometimes fires — rose from vehicles, some of which had careened off the highway.
Eight people died in a similar accident in Utah in 2021, when a sandstorm caused a series of crashes ensnaring 22 vehicles.
You can now write for wionews.com and be a part of the community. Share your stories and opinions with us here.