Central African Republic ex-strongman charged with crimes against humanity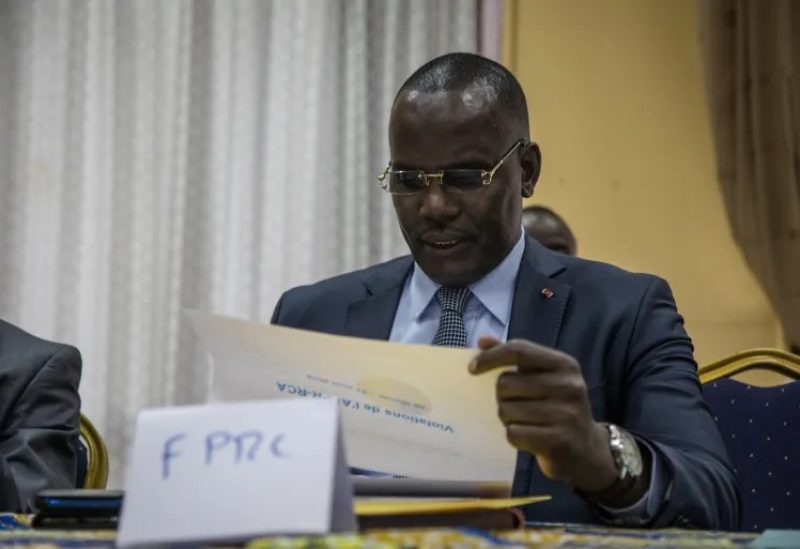 A United Nations-backed court in the Central African Republic announced that it had prosecuted ex-rebel leader Abdoulaye Hissene with crimes against humanity and war crimes.
The Central African Republic, one of the poorest countries in the world, was thrown into a brutal sectarian conflict after Seleka rebels, a coalition of armed organizations primarily formed of Muslims, deposed President Francois Bozize in early 2013.
The Special Criminal Court (SCC) handles cases concerning war crimes and crimes against humanity dating back to 2003.
Hissene, ex-military chief of the FPRC faction of the former Seleka rebellion, has been held in detention after he was arrested on Monday, an SCC source said on condition of anonymity.
In 2022, he announced his departure from the armed movement during reconciliation talks initiated by President Faustin-Archange Touadera.
The court said it had charged Hissene with "several crimes against humanity and war crimes committed on the territory of the Central African Republic (CAR) in 2017, in his capacity as leader" of the FRPC.
Since 2017, he has faced United Nations sanctions for his involvement in "acts that undermine the peace, stability or security of the CAR".
He also faced sanctions for "attacks against UN missions or international security presences, including MINUSCA, the European Union Missions and French operations which support them," the UN has said.
It has also pointed to the FRPC leader's links with ex-rebel group leader Maxime Mokom.
Mokom's armed groups, which called themselves "anti-Balaka" – meaning "anti-machete" – were formed in reaction to the takeover of the capital, Bangui, by the Seleka.