Charles III maintains royal tradition at Highland Games event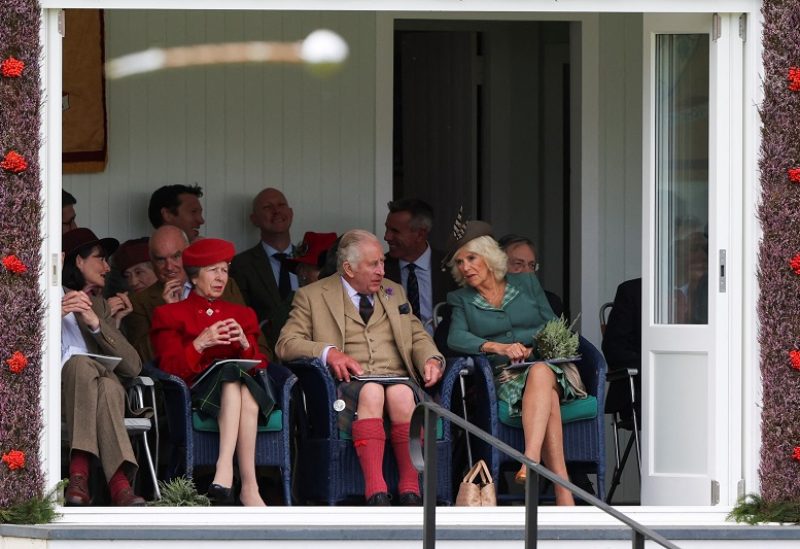 On Saturday, King Charles III of Britain participated in his inaugural Highland Games in Braemar as the reigning monarch, a customary event that used to be a prominent feature of his late mother, Queen Elizabeth II's, annual summer sojourns to Scotland.
The Braemar Gathering, near the British sovereign's remote Balmoral retreat in northeast Scotland, is always held on the first Saturday in September and is the most famous on the Highland Games circuit.
Senior royals, including kings and queens, have attended the games regularly since the mid-19th century, to watch feats of strength and endurance.
Events include tossing the caber, in which kilted competitors endeavour to lift and throw a full-length log of Scots Pine.
Charles ascended to the throne last September on the death of his mother Elizabeth, who had become Britain's longest-serving monarch during her seven-decade reign.
Wearing a kilt in the newly created King Charles III tartan, the 74-year-old monarch was accompanied at Braemar by his wife Camilla, his sister Anne, the Princess Royal, and her husband.
Charles is hosting British Prime Minister Rishi Sunak and his family at his nearby Balmoral estate this weekend, in another royal and political summer tradition.
But Sunak had so far not been spotted at the games alongside the royals.