China again asks Philippines to remove grounded ship from disputed waters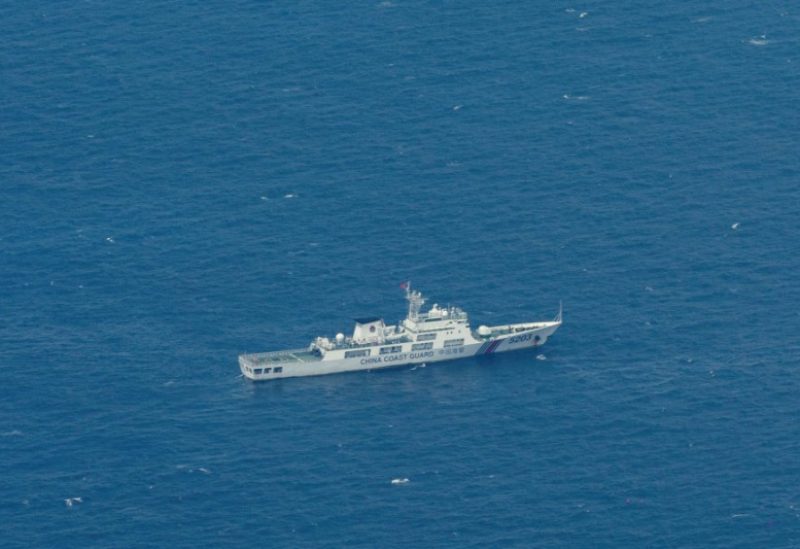 On Tuesday, August 8th, China once more urged the Philippines to relocate an aging ship from a contested shoal, a matter that has caused tensions. This request follows Manila's refusal to comply with Beijing's previous demand. The shoal in question is a reef that the Philippines employs to assert its territorial claims in the Spratly Islands, countering China's assertion of near-complete ownership over the South China Sea.
Tensions have been simmering between the two nations after the Chinese coastguard ships fired water cannons at vessels supplying troops stationed there over the weekend.
The disputed reef is known as the Ayungin Shoal in the Philippines and Renai Shoal in China. Beijing claims that the disputed reef has been occupied by the Philippines since 1999.
In that year, the BRP Sierra Madre was deliberately grounded in an effort to check the advance of China in the hotly contested waters. But it remains a flashpoint between Manila and Beijing.
An official said that Manila will "never abandon" the Philippine-held shoal. National Security Council spokesman Jonathan Malaya told reporters that "for the record, we will never abandon Ayungin Shoal. We are committed to Ayungin Shoa
Meanwhile, China has targeted the United States as its embassy in Manila slammed Washington for "gathering" its allies to continue "hyping up" the South China Sea issue and the boat incident.
In a statement on Tuesday, the embassy said: "The South China Sea is not a 'safari park' for countries outside the region to make mischief and sow discord."
Also read: UN report says atrocities and war crimes by Myanmar's military 'more frequent and brazen'
The water cannon incident on August 5 came after Manila repeatedly accused the Chinese coastguard of blocking resupply missions to its troops there.
But Beijing has defended its actions as "professional" and accused Manila of "illegal delivery of construction materials" to the grounded ship.